Low fire glaze with the Al2O3 and SiO2 of a cone 6 glaze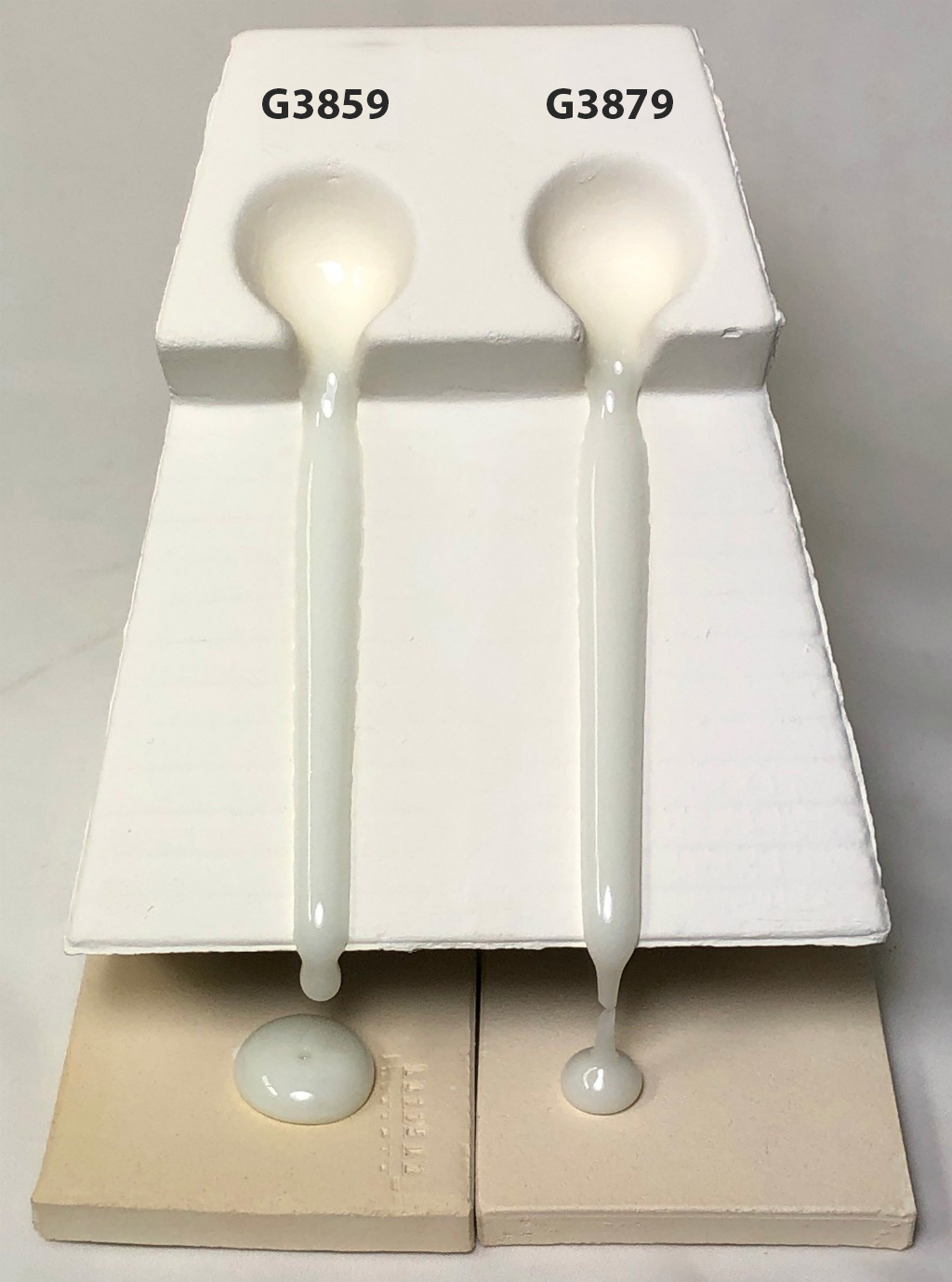 Tuesday 17th September 2019
Look at how fluid G3879 is at cone 06 even though it has the Al2O3 and SiO2 of a cone 6 (or even cone 10 glaze)! It have found that glazes with lots of boron can tolerate amazingly high levels of Al2O3 and SiO2 and still melt very well. And they create many options to lower thermal expansion that would not otherwise be available. The G3806N recipe has the amazing ability to tolerate large additions of kaolin. Each addition sacrifices some melt fluidity but the glaze stays glossy and gets more durable (because of the increased Al2O3 and SiO2). And the thermal expansion drops even more. A highly melt fluid, super gloss with low thermal expansion is super difficult at cone 6, but here it is. The secret is high boron. From frits.
Pages that reference this post in the Digitalfire Reference Database:
Al2O3, SiO2, G3879 - Cone 04 Transparent Low-Expansion Base Glaze, Glaze Durability
---

This post is one of thousands found in the Digitalfire Reference Database. Most are part of a timeline maintained by Tony Hansen. You can search that timeline on the home page of digitalfire.com.