Dip-glazing vs. brush-on glazing: Which gives the more even surface?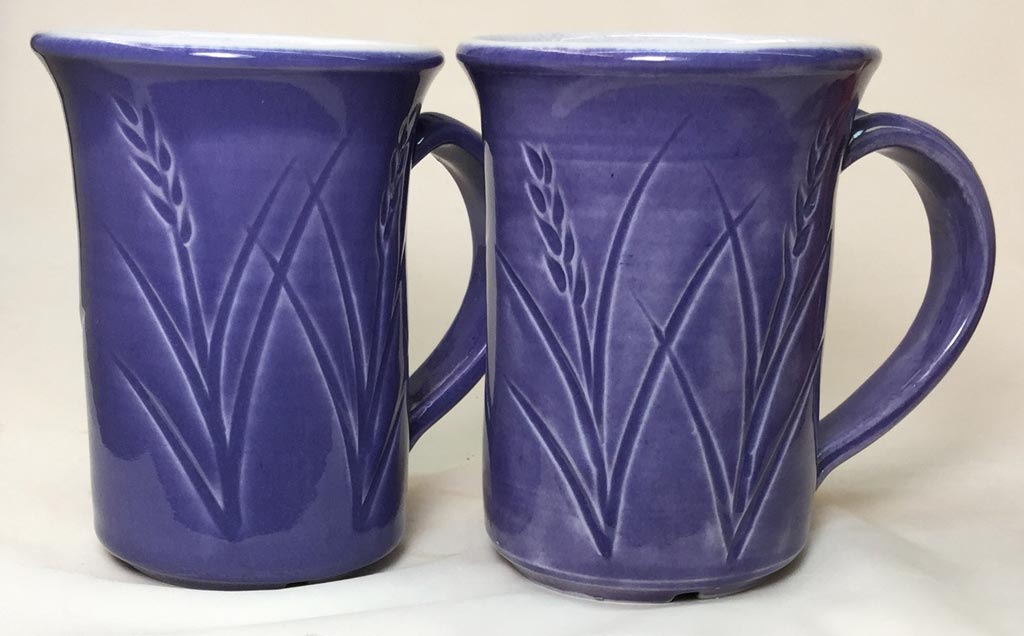 Friday 25th August 2017
This is a clear glaze (G2931K) with 10% purple stain (Mason 6385). The mugs are cone 03 porcelain (Zero3). The mug on the left was dipped (at the bisque stage) into a slurry of the glaze (having an appropriate specific gravity and thixotropy). The glaze dried in seconds. The one on the right was painted on (two layers). Like any paint-on glaze, it contains 1% CMC Gum. Each layer required several minutes of application time and fifteen minutes of drying time.
Pages that reference this post in the Digitalfire Reference Database:
G2931K - Low Fire Fritted Zero3 Transparent Glaze, Where Do I Start?, Glaze Layering, Brushing Glazes
---

This post is one of thousands found in the Digitalfire Reference Database. Most are part of a timeline maintained by Tony Hansen. You can search that timeline on the home page of digitalfire.com.