Why is this vitreous low fire ware cracking out of the kiln like this?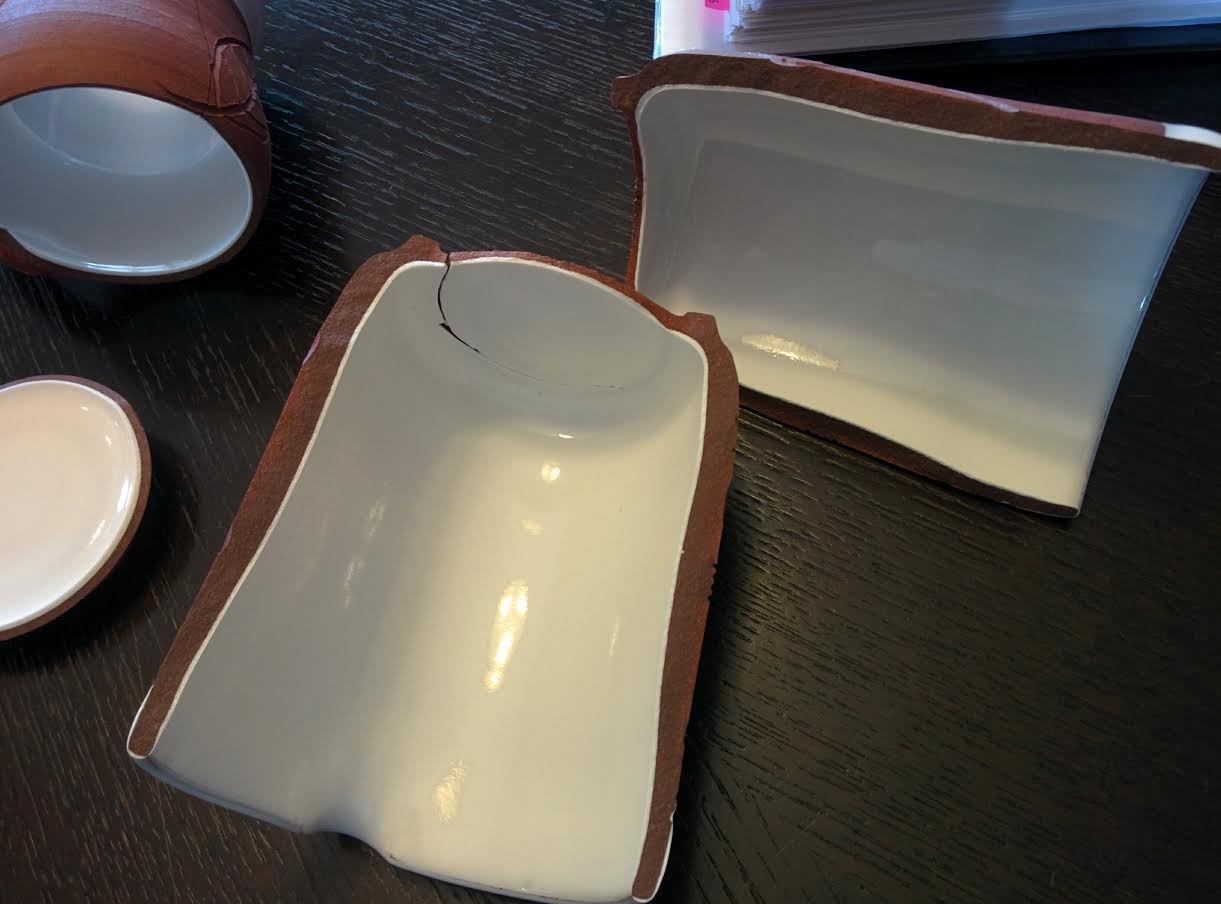 Sunday 6th May 2018
Simply put: Glaze misfit. The glaze is under compression and it is pushing outward. That compression was created as the pieces cooled in the kiln. After the glaze solidified, somewhere above red heat, it became a glass and began to contract. The body, to which that glaze is attached by a glass bond, had its own rate of contraction and that rate was more than the glaze. So, it is a battle! But the glaze has some advantages here. It is on thick, giving it extra power to assert its thermal expansion. The body is over fired and has become brittle. The unglazed outsides, incised designs and varying thickness provide points of weakness where a failure can start. The body is trying to resist the relentless force but the odds of stacked against it and the pieces do not even make it out of the kiln. What if we make the glaze thinner, fire lower, make a more even cross section, glaze the outsides. All will help but if the glaze still does not fit, eventually pieces will fail anyway.
Pages that reference this post in the Digitalfire Reference Database:
---

This post is one of thousands found in the Digitalfire Reference Database. Most are part of a timeline maintained by Tony Hansen. You can search that timeline on the home page of digitalfire.com.