Does it matter which transparent glaze you use over underglazes? Yes.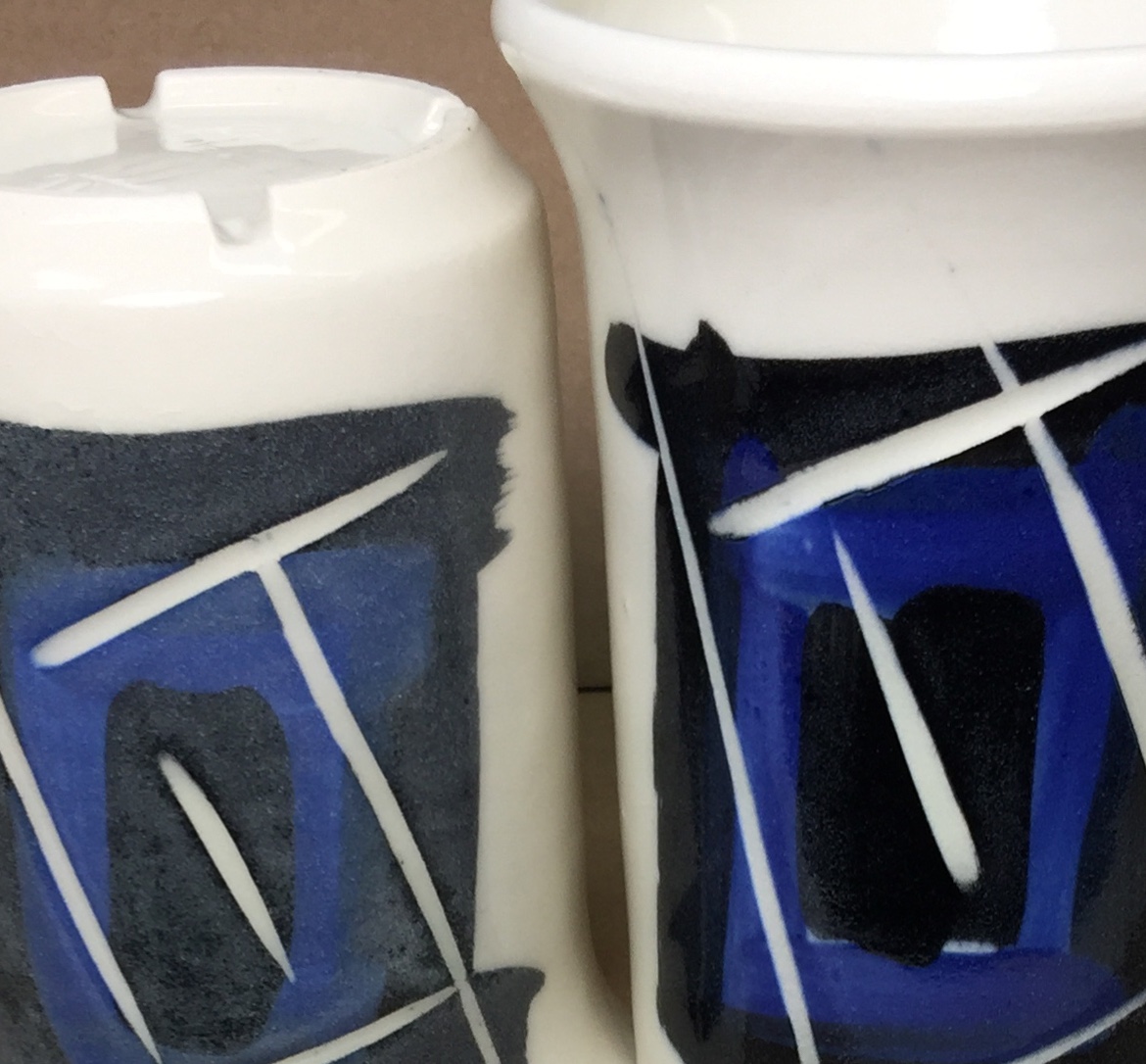 Wednesday 19th October 2016
These porcelain mugs were decorated with the same underglazes (applied at leather hard), then bisque fired, dipped in clear glaze and fired to cone 6. While the G2926B clear glaze (left) is a durable and a great super glossy transparent for general use, its melt fluidity is not enough to clear the micro-bubbles generated by the underglazes. G3806C (right) has a more fluid melt and is a much better choice to transmit the underglaze colors. But I still applied G2926B on the inside of the mug on the right, it has a lower thermal expansion and is less likely to craze.
Pages that reference this post in the Digitalfire Reference Library:
G2926B - Cone 6 Whiteware/Porcelain Transparent Base Glaze, G3806C - Cone 6 Clear Fluid-Melt Clear Base Glaze, Underglaze, Transparent Glazes, Glaze Bubbles
---

This post is one of thousands found in the Digitalfire Reference Database. Most are part of a timeline maintained by Tony Hansen. You can search that timeline on the home page of digitalfire.com.