Brush-on commercial pottery glazes are perfect? Not quite!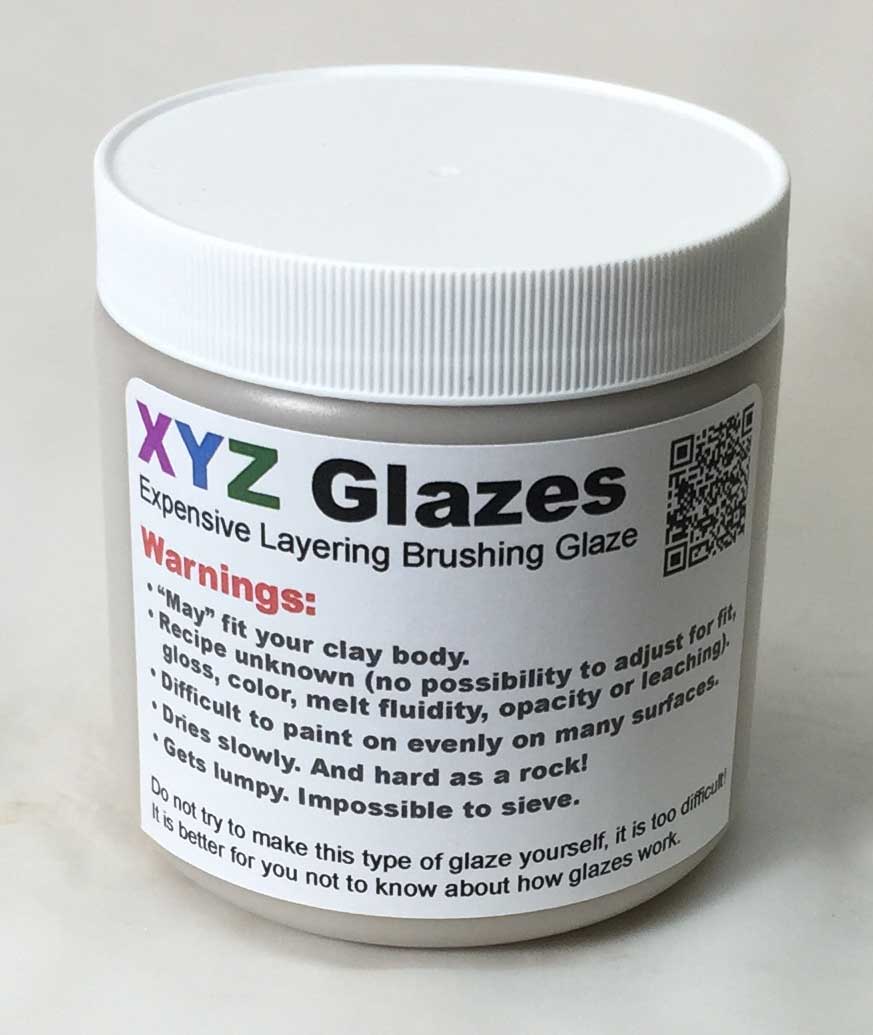 Thursday 7th September 2017
Paint-on glazes are great sometimes. But they are even greater if you know the recipe, then you can make more and make a dipping version for all the times when that is the better way to apply. Why is that better? Because you have a huge advantage over a glaze manufacturer: You already have clear glossy and matte base recipes that fit and work on your clay body. You can add the stains and opacifiers to these (with 1% gum to make them paintable) and make your own jars. Don't have base recipes??? Let's get started developing them with an account at insight-live.com (and the know-how you will find there)!
Pages that reference this post in the Digitalfire Reference Database:
Where Do I Start?, Concentrate on One Good Glaze, Common dipping glazes converted to jars of brushing glazes, Brushing Glazes
---

This post is one of thousands found in the Digitalfire Reference Database. Most are part of a timeline maintained by Tony Hansen. You can search that timeline on the home page of digitalfire.com.