Terra cotta vs. Terra cotta stoneware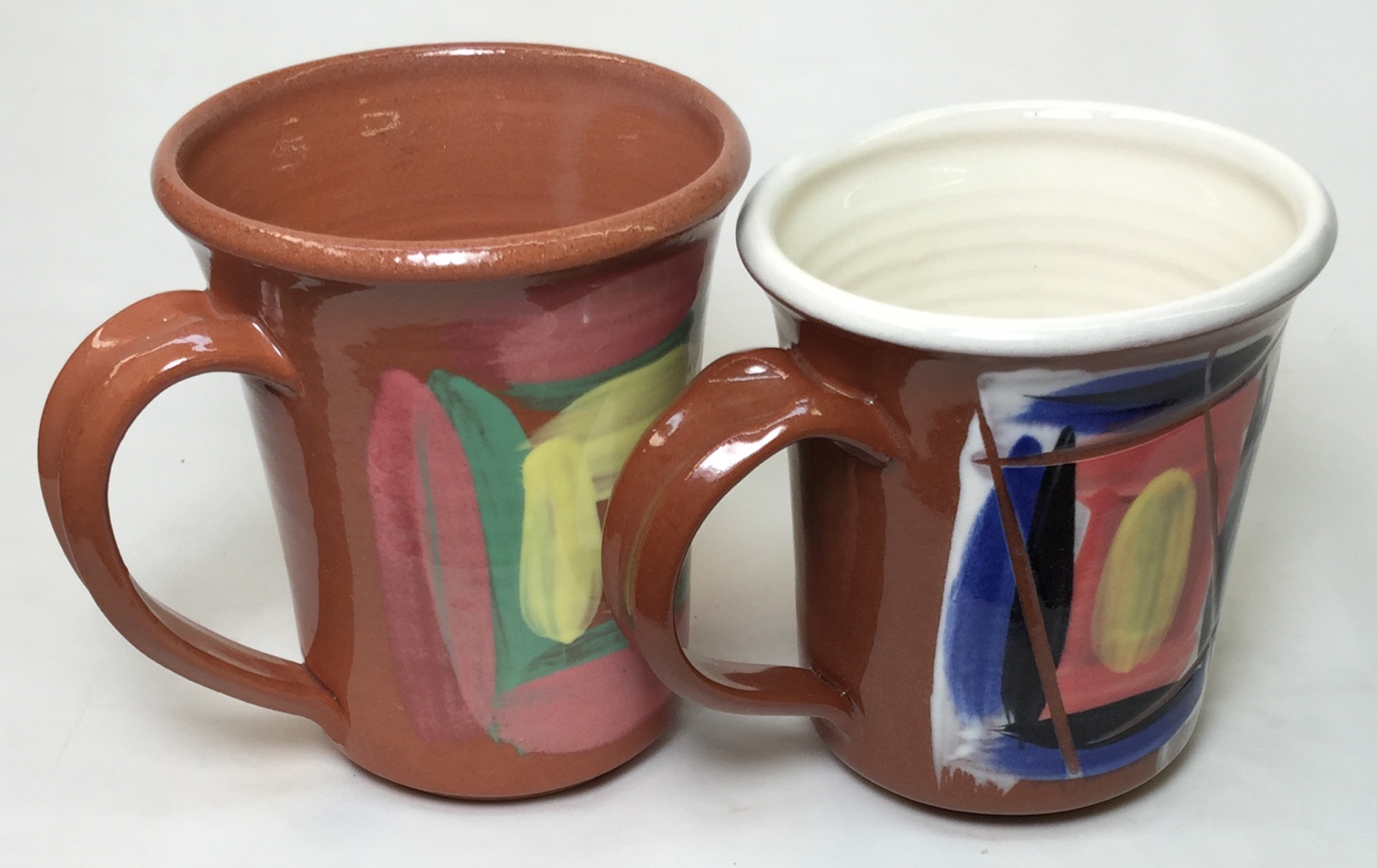 Tuesday 20th September 2016
These terra cotta mugs are fired at cone 03. Although the glaze on the left one is melted well the terra cotta itself has a porosity of more than 10%. The mug on the right is a finer grained terra cotta with added frit to make it vitrify. It is thus dramatically stronger and more durable, rivalling high temperature stoneware. Neither of the glazes are crazed, but the glaze on the right is much more firmly attached and resistant to future crazing. Does the mug on the left have an advantage? Yes. Although both can withstand hot coffee being poured in, the one on the left can withstand more dramatic thermal shocks without the piece itself cracking.
Pages that reference this post in the Digitalfire Reference Library:
---

This post is one of thousands found in the Digitalfire Reference Database. Most are part of a timeline maintained by Tony Hansen. You can search that timeline on the home page of digitalfire.com.