Low fire nirvana: Use commercial underglazes but make your own clear over glaze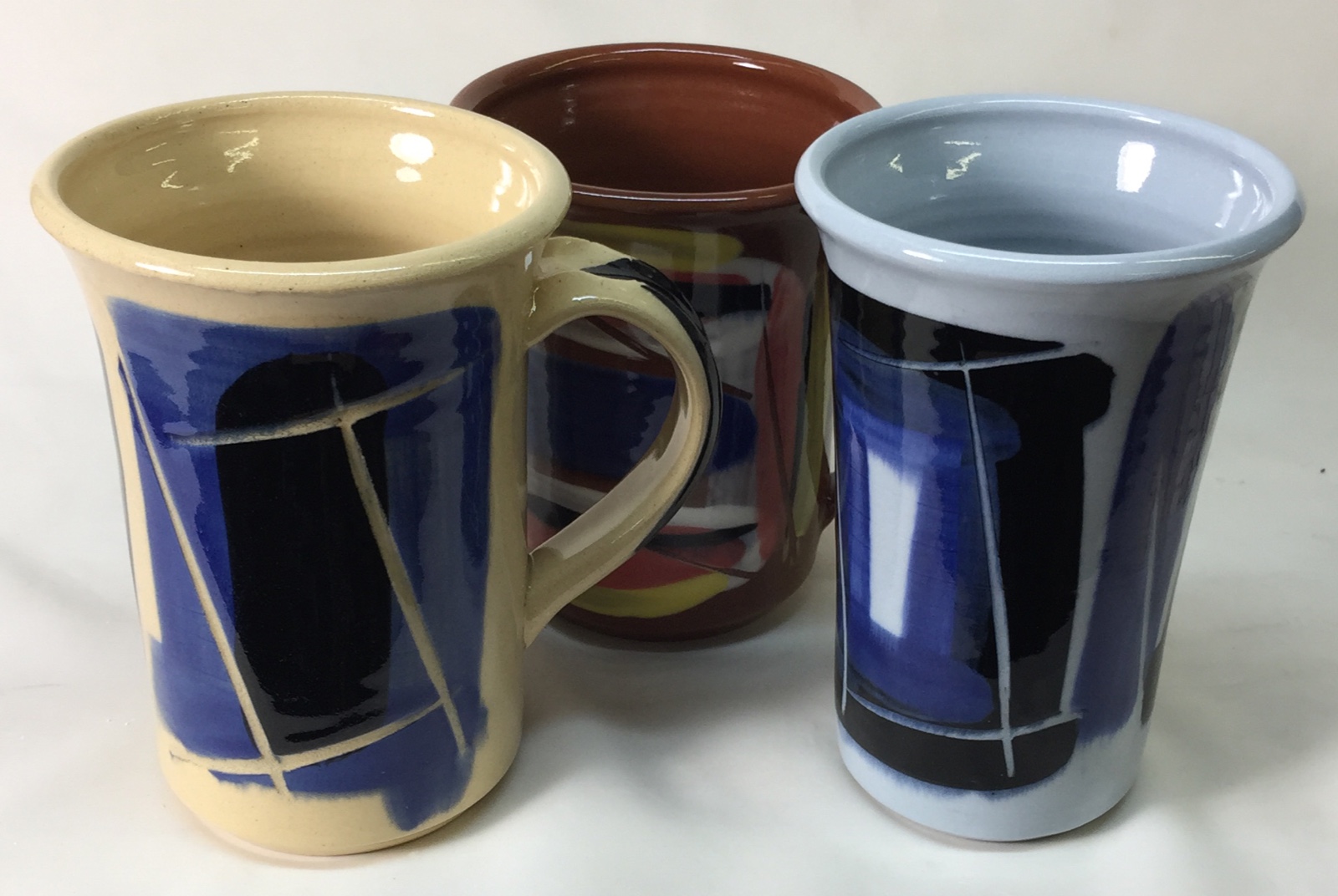 Wednesday 26th October 2016
Decorate ware with the underglazes at the leather hard stage, dry and bisque fire it and then dip-glaze in a transparent that you make yourself (and thus control). These mugs are fired at cone 03. All have the same transparent glaze (G2931K), all were decorated with the same underglazes. Notice how bright the colors are compared to middle or high temperature. On the left is a porous talc/stoneware blend (Plainsman L212), rear is a fritted Zero3 stoneware and right is Zero3 fritted porcelain. When mixed properly you can dip ware in this glaze and it covers evenly, does not drip and dries enough to handle in seconds! Follow the Zero3 firing schedule and you will have ware of amazing quality.
Pages that reference this post in the Digitalfire Reference Database:
G2931K - Low Fire Fritted Zero3 Transparent Glaze, The Majolica Earthenware Process, Plainsman Zero3 red body, engobe, glaze and firing schedule, Zero3
---

This post is one of thousands found in the Digitalfire Reference Database. Most are part of a timeline maintained by Tony Hansen. You can search that timeline on the home page of digitalfire.com.