Using commercial glazes? You still need to know about specific gravity.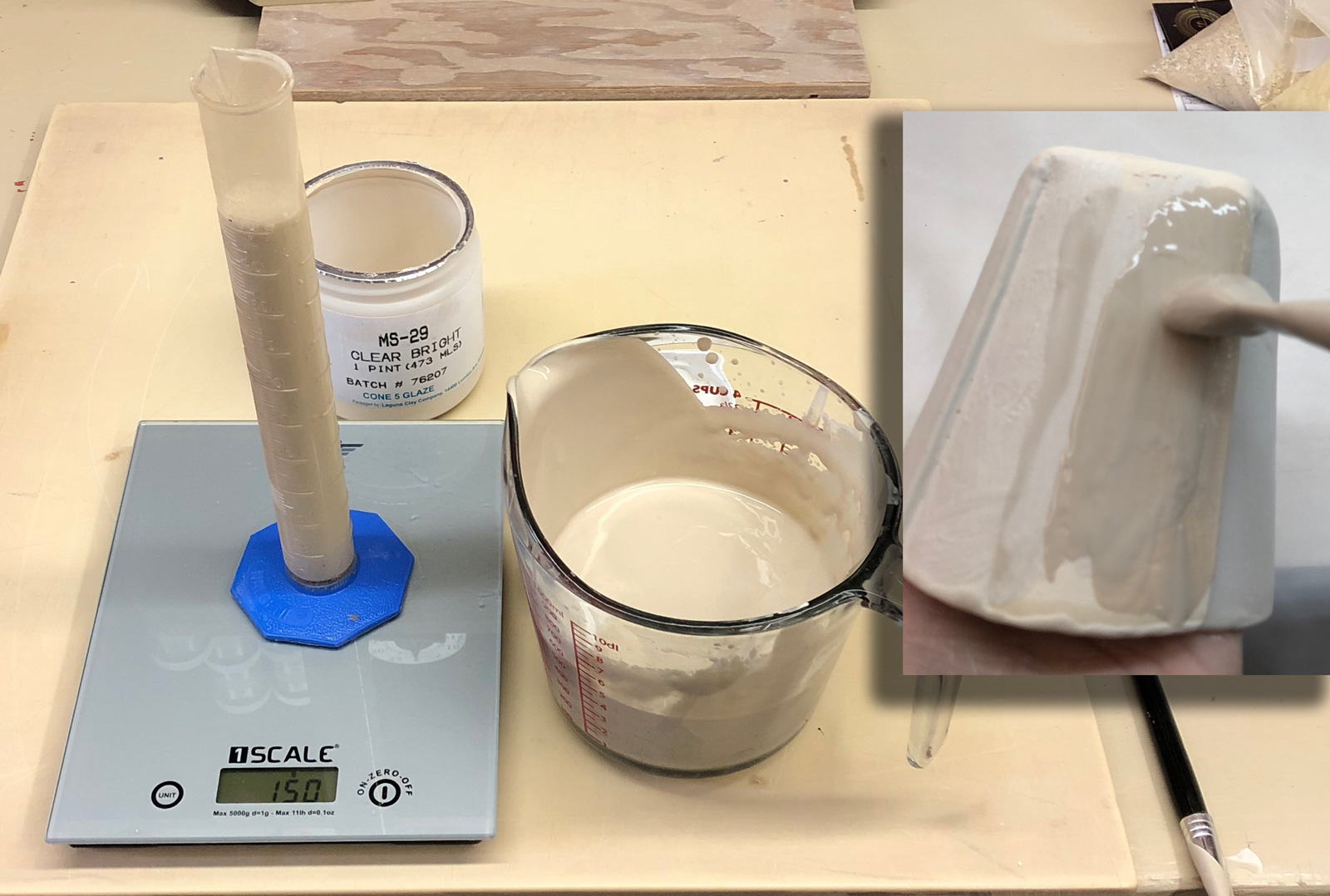 Thursday 15th November 2018
The glaze in this jar was 'goop', impossible to paint on. I did not know whether I needed to add water or try to deflocculate it (although the former is more likely and in keeping with what Laguna says on its website). I measured the specific gravity, it was 1.7, so clearly it needed water. It took 125cc to bring the specific gravity down to 1.5. However, it was still thick and dried immediately after painting on, clearly it does not contain enough gum for brushing. The next time I will add a mix of 50:50 gum solution and water for better paintability. The bright side: I got considerably more than a pint after adding the water, a big difference from some other commercial glazes which are mostly water.
Pages that reference this post in the Digitalfire Reference Database:
Brushing Glazes, Specific gravity
---

This post is one of thousands found in the Digitalfire Reference Database. Most are part of a timeline maintained by Tony Hansen. You can search that timeline on the home page of digitalfire.com.