My clear glaze outside. Commercial white inside. But a big problem!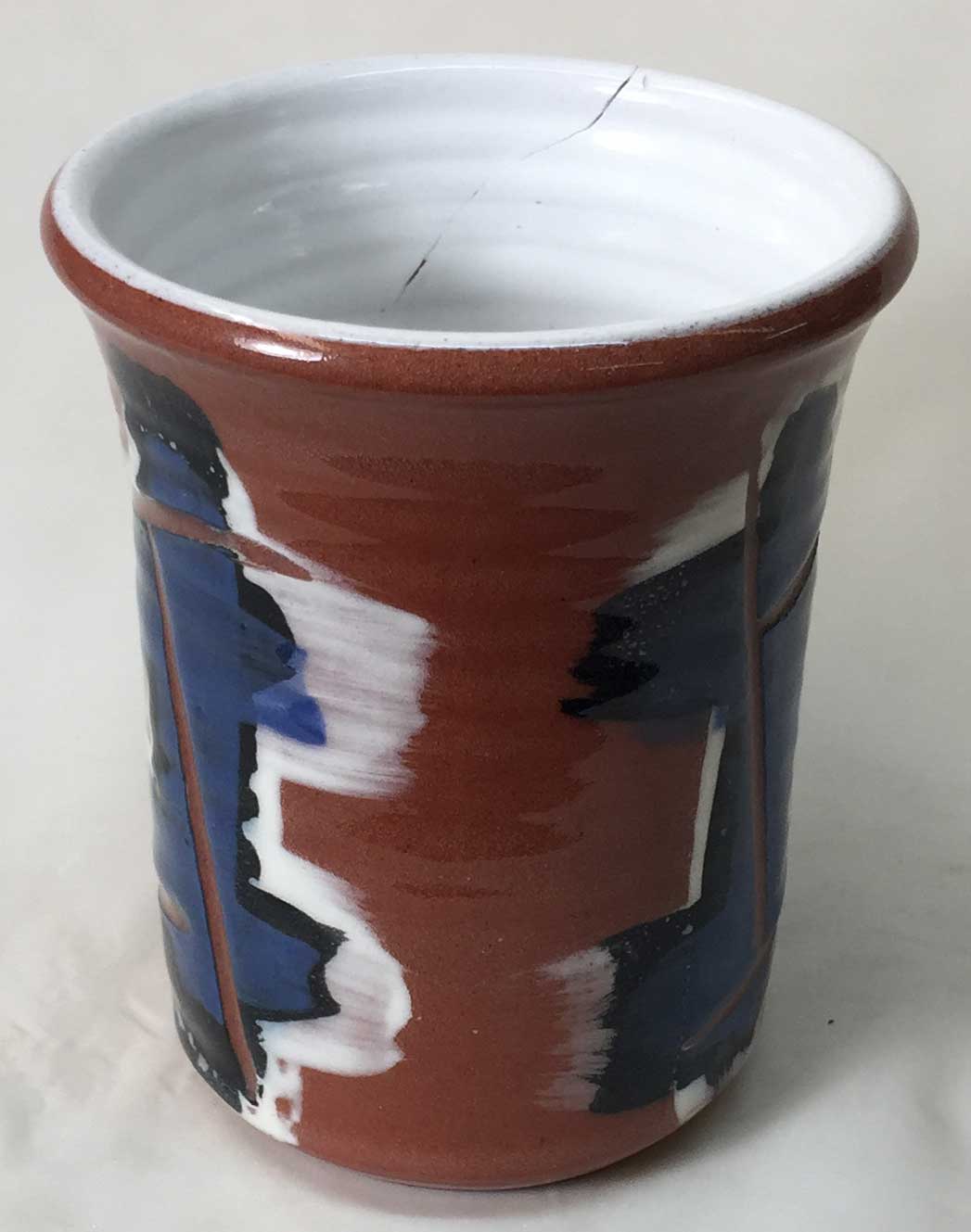 Thursday 7th September 2017
I know my outside glaze recipe fits this terra cotta. It does not shiver on sudden heating or craze on sudden cooling. And I have a gallon so I can dip-glaze the outside and it dries perfectly in seconds. But that inside glaze? It is under too much compression, so much so that it is literally forcing the piece apart (that crack exploded onto the scene with a loud ping a day after firing). But I do not know the recipe. And I had to paint it on in three coats. The painting was difficult and it took ten minutes to dry each coat. A better way to do a cover glaze would have been to simply add 10-15% Zircon to my clear recipe (I can even adjust if the added zircon lowers its expansion too much). To apply that would have been a simple pour-in and pour-out. Or I could make my own pint-jar of brush-on by using a mix of gum solution and water (instead of pure water).
Pages that reference this post in the Digitalfire Reference Database:
Glaze Compression, Brushing Glazes
---

This post is one of thousands found in the Digitalfire Reference Database. Most are part of a timeline maintained by Tony Hansen. You can search that timeline on the home page of digitalfire.com.