Cheap Amazon glaze mixer, how does it stack up?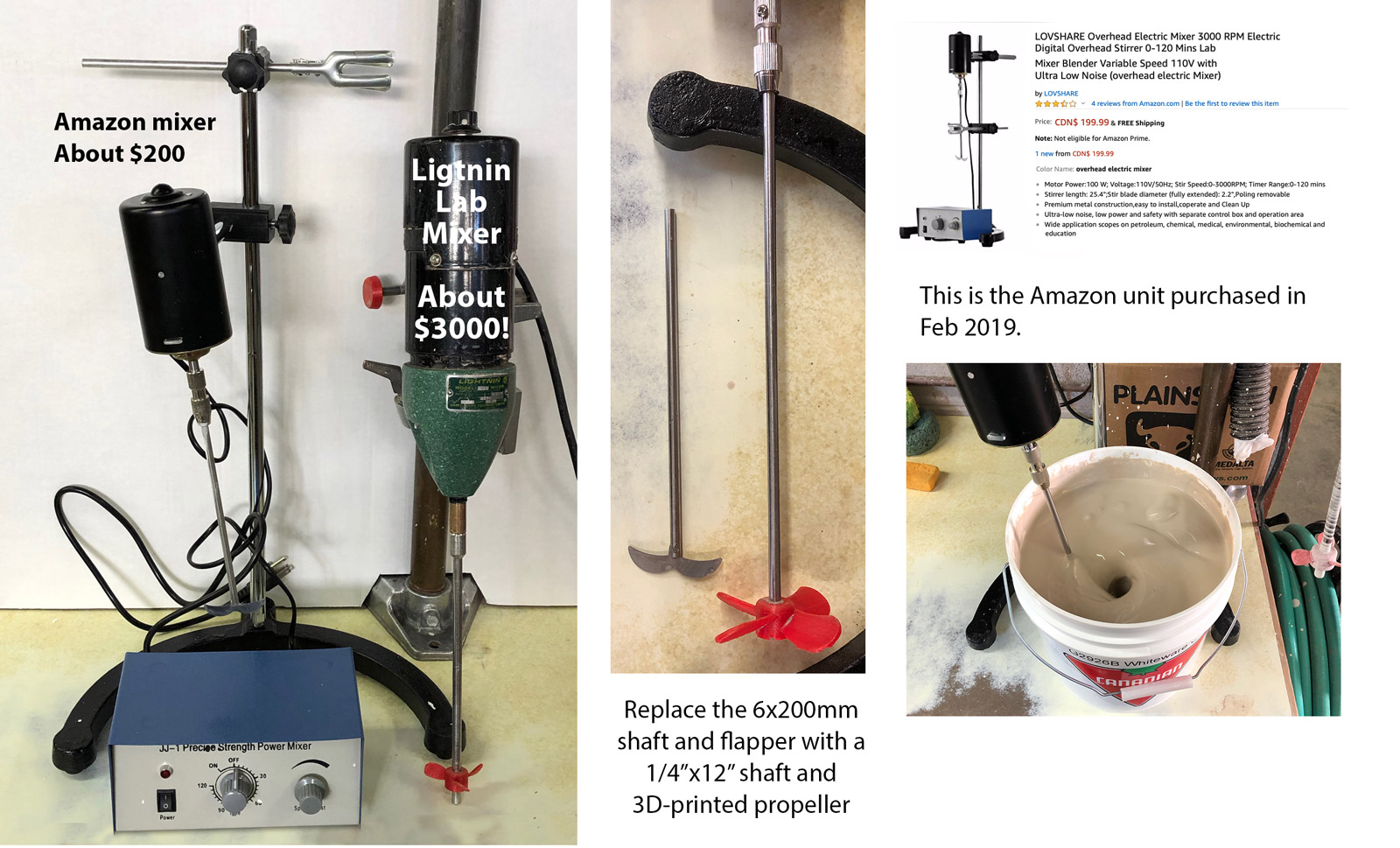 Tuesday 19th February 2019
Make some adjustments and it is usable. First, it is very quiet and has lots of power. The plastic sliders ride smoothly and provide precise adjustability (but the plastic threads might not last). The vertical shaft is stainless steel and the cast iron base is heavy, sturdy, practical. The motor-to-shaft mounting collar is good quality (but must be tightened with a tool). It has a stepper motor that runs less than 300 rpm (not the 3000 advertised)! The timer switch will not likely last, better to leave it on and use on/off. It does not turn off completely on zero-speed setting. The propeller shaft is too short and the flapper on the end is useless in ceramic slurries. The shaft rotates opposite-to-normal direction. You have to 3D-print a large propellor (we can help you if needed), with that it will easily mix 2 gallons of thick, high-specific-gravity slurry (we replaced the 8" shaft with a 12" one).

Pages that reference this post in the Digitalfire Reference Database:
---

This post is one of thousands found in the Digitalfire Reference Database. Most are part of a timeline maintained by Tony Hansen. You can search that timeline on the home page of digitalfire.com.