Stonewares dry better than porcelains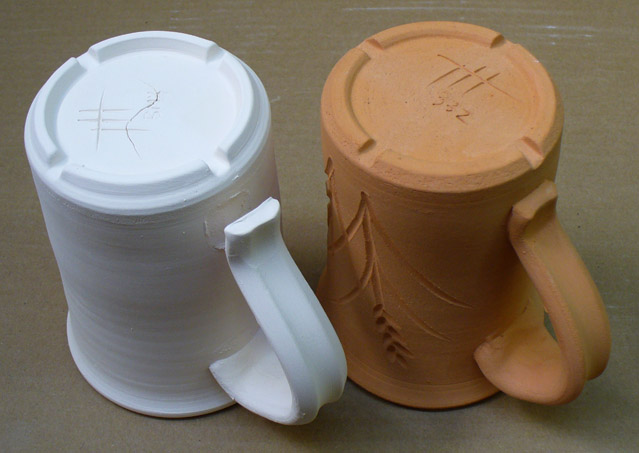 Wednesday 9th April 2014
The plastic porcelain has 6% drying shrinkage, the coarse stoneware has 7%. They dried side-by-side. The latter has no cracking, the former has some cracking on all handles or bases (the lower handle is completely separated from the base on this one). Why: The range of particle sizes in the stoneware impart green strength. The particles and pores also terminate micro-cracks.
Pages that reference this post in the Digitalfire Reference Library:
Drying Crack, Green Strength, Particle Size Distribution, Firing Shrinkage, Drying Shrinkage, Clay Cracking During Drying
---

This post is one of thousands found in the Digitalfire Reference Database. Most are part of a timeline maintained by Tony Hansen. You can search that timeline on the home page of digitalfire.com.