Serious blistering at low fire: How to fix it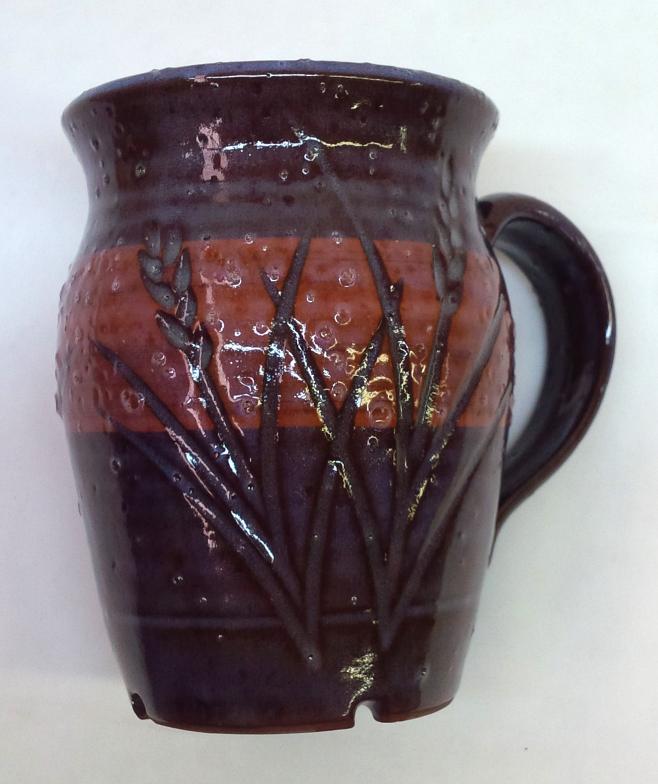 Wednesday 28th January 2015
An extreme example of blistering in a piece fired at cone 03. The glaze is Ferro Frits 3195 and 3110 with 15% ball clay applied to a bisque piece. Is LOI the issue? No, this glaze has a low LOI. Low bisque? No, it was bisqued at cone 04. Thick glaze layer? Yes, partly. Holding the firing longer at temperature? No, I could hold this all night and the glaze would just percolate the whole time. Slow cooling? Close, but not quite. The secret I found to fix this was to apply the glaze in a thinner layer and drop-and-hold the temperature for 30 minutes at 100F below cone 03. Doing that increased the viscosity of the glaze melt to the point that it could break the blisters (held by surface tension) while still being fluid enough to smooth out the surface.
Pages that reference this post in the Digitalfire Reference Database:
Blisters, Glaze Blisters, Cone 6 Drop-and-Soak Firing Schedule
---

This post is one of thousands found in the Digitalfire Reference Database. Most are part of a timeline maintained by Tony Hansen. You can search that timeline on the home page of digitalfire.com.