Commercial glazes on decorative surfaces, your own on food surfaces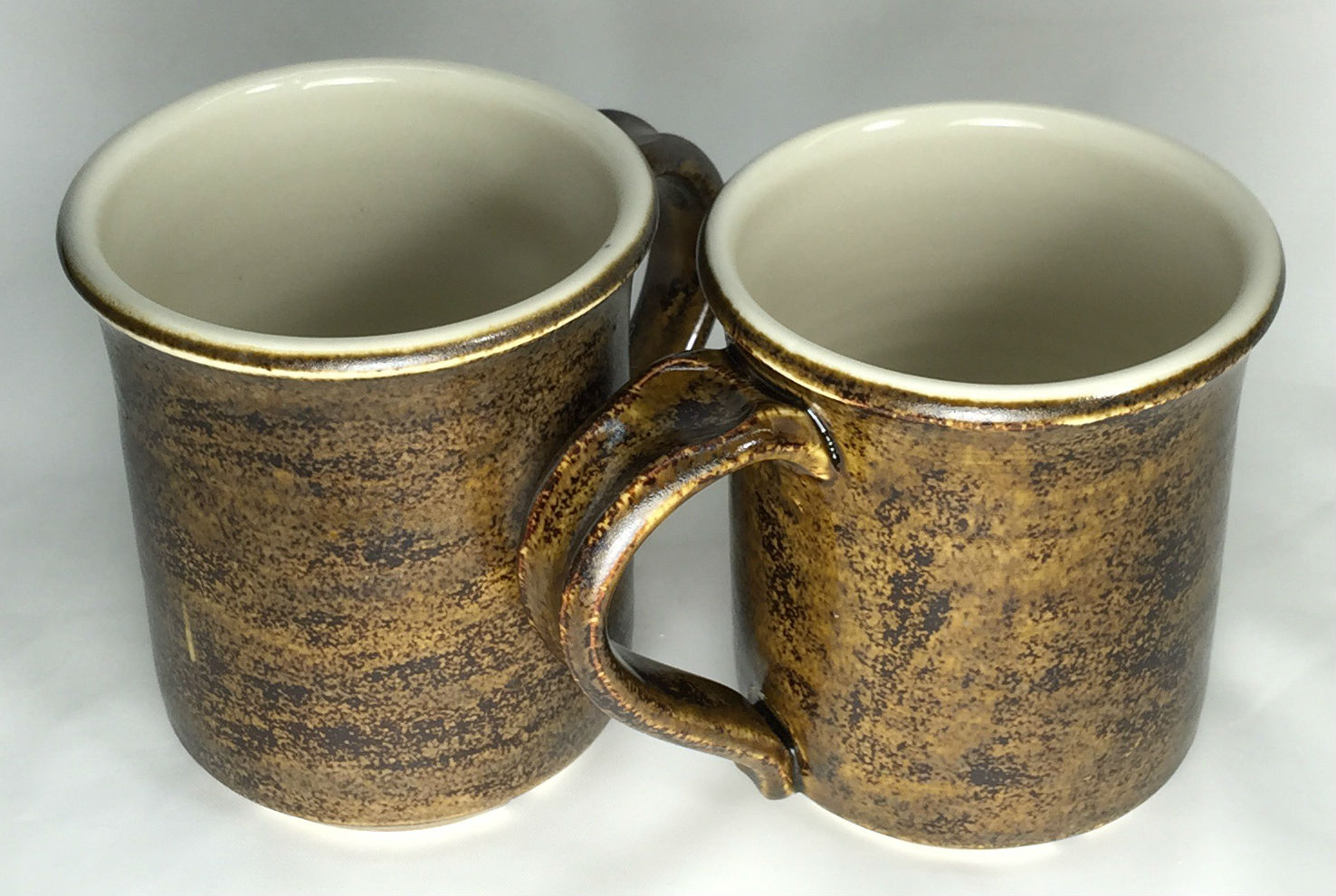 Wednesday 11th March 2015
These cone 6 porcelain mugs are hybrid. Three coats of a commercial glaze painted on outside (Amaco PC-30) and my own liner glaze poured in and out on the inside (G2926B). When commercial glazes (made by one company) fit a stoneware or porcelain (made by another company), without crazing or shivering, it is purely an accident! So use them on the outside. But for inside food surfaces make or mix your own. When you know the recipe you can tune the thermal expansion. And the degree of melt. And the application properties. And you can use quality materials to source a balanced chemistry. The place to start understanding your glazes, organize testing and development and document everything is an account at Insight-live.com.
Pages that reference this post in the Digitalfire Reference Database:
G2926B - Cone 6 Whiteware/Porcelain Transparent Base Glaze, Are Your Glazes Food Safe or are They Leachable?, Is Your Fired Ware Safe?, Where Do I Start?, Digitalfire Insight-Live, Pour Glazing, Leaching, Food Safe, Dipping Glazes
---

This post is one of thousands found in the Digitalfire Reference Database. Most are part of a timeline maintained by Tony Hansen. You can search that timeline on the home page of digitalfire.com.