Is Lincoln 60 really a fireclay? Simple physical testing says...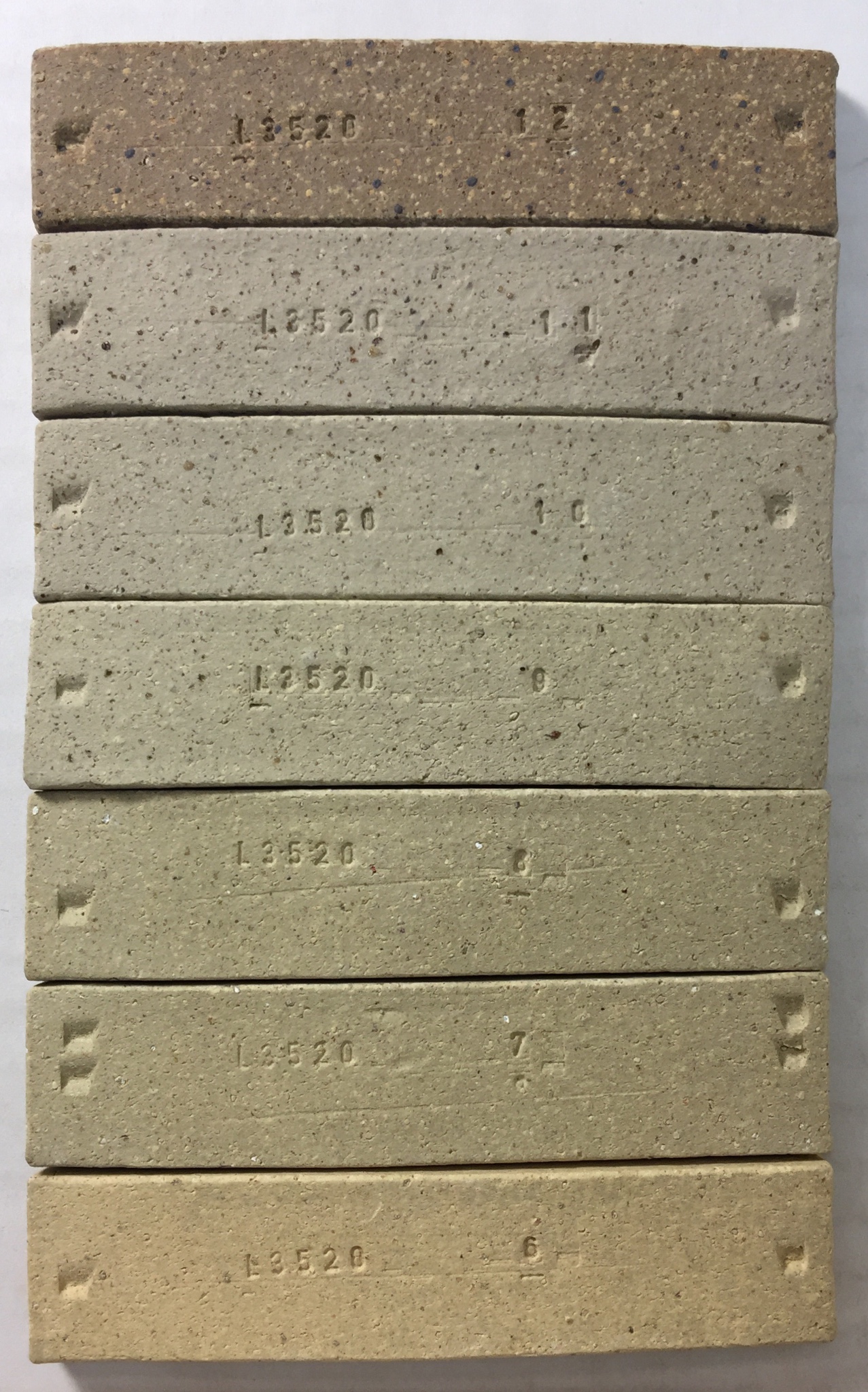 Friday 22nd August 2014
Materials are not always what their name suggests. These are Lincoln Fireclay test bars fired from cone 6-11 oxidation and 10 reduction (top). The clay vitrifies progressively from cone 7 upward (3% porosity at cone 7 to 0.1% by cone 10 oxidation and reduction, bloating by cone 11). Is it a really fireclay? No.
Pages that reference this post in the Digitalfire Reference Database:
Lincoln 60 Fireclay, Vitrification, Fireclay, Stoneware
---

This post is one of thousands found in the Digitalfire Reference Database. Most are part of a timeline maintained by Tony Hansen. You can search that timeline on the home page of digitalfire.com.