EPK fired bar (top) vs Grolleg at cone 10R. Why shrinking more?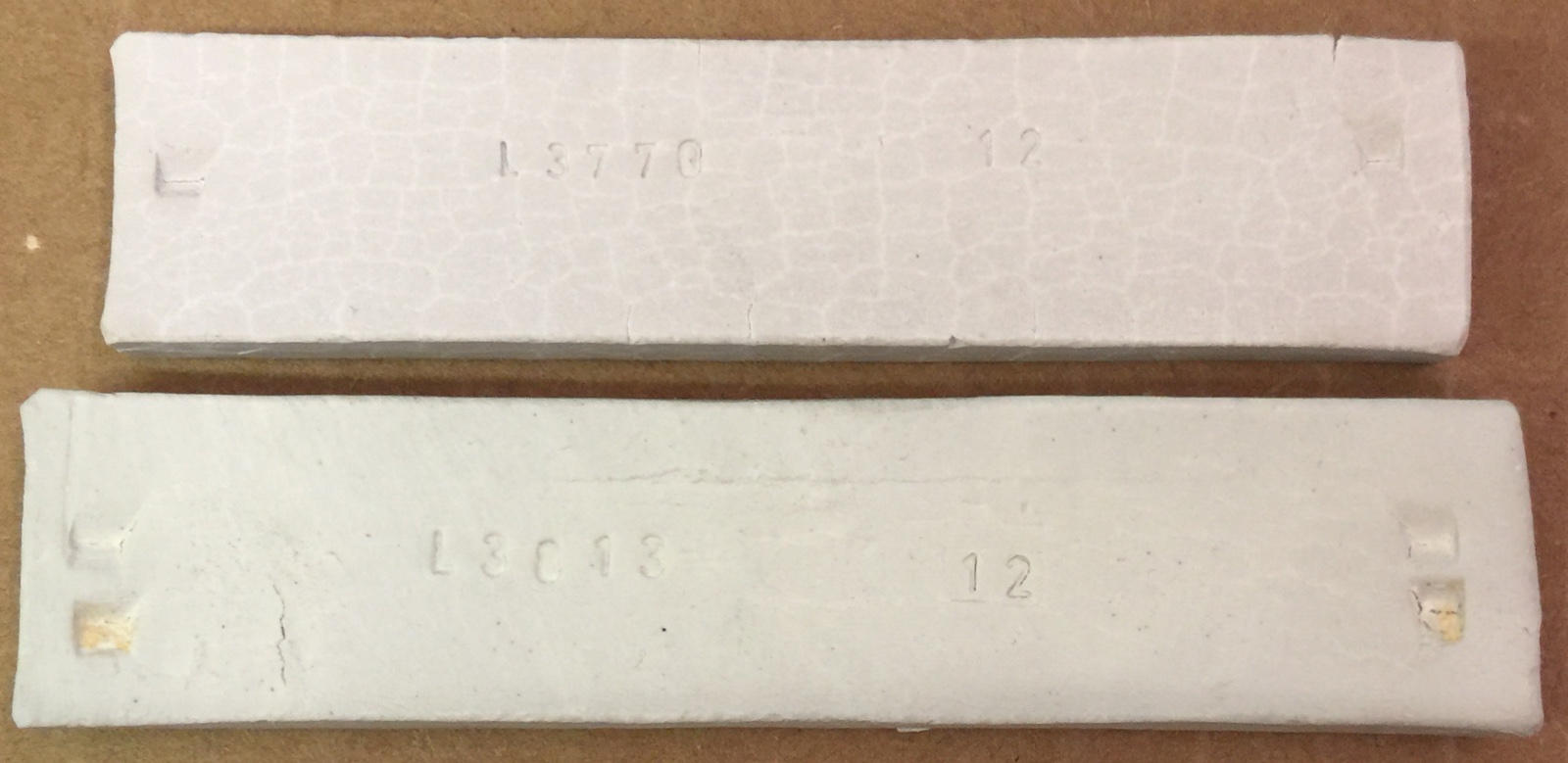 Wednesday 27th July 2016
From these (SHAB test bars) EP kaolin appears to have a much higher fired shrinkage. But half of that happened during drying. Still, EPK shrinks 4% more during firing. Yet Grolleg produces more vitrified porcelains. The EPK bar also appears be whiter. Yet in a porcelain body Grolleg fires much whiter. That higher drying shrinkage proves that EPK is much more plastic, right? Not really. Throwing porcelains containing either require plasticity augmentation using similar percentages of bentonite. What do we learn? To compare materials like this we need to see them "playing on the team", in a recipe working with other materials. Don't rely on material data sheets, do the testing.
Pages that reference this post in the Digitalfire Reference Database:
Grolleg Kaolin, EP Kaolin, Thrown pieces made from pure Grolleg and EP Kaolin
---

This post is one of thousands found in the Digitalfire Reference Database. Most are part of a timeline maintained by Tony Hansen. You can search that timeline on the home page of digitalfire.com.