What an engobe does for even glaze laydown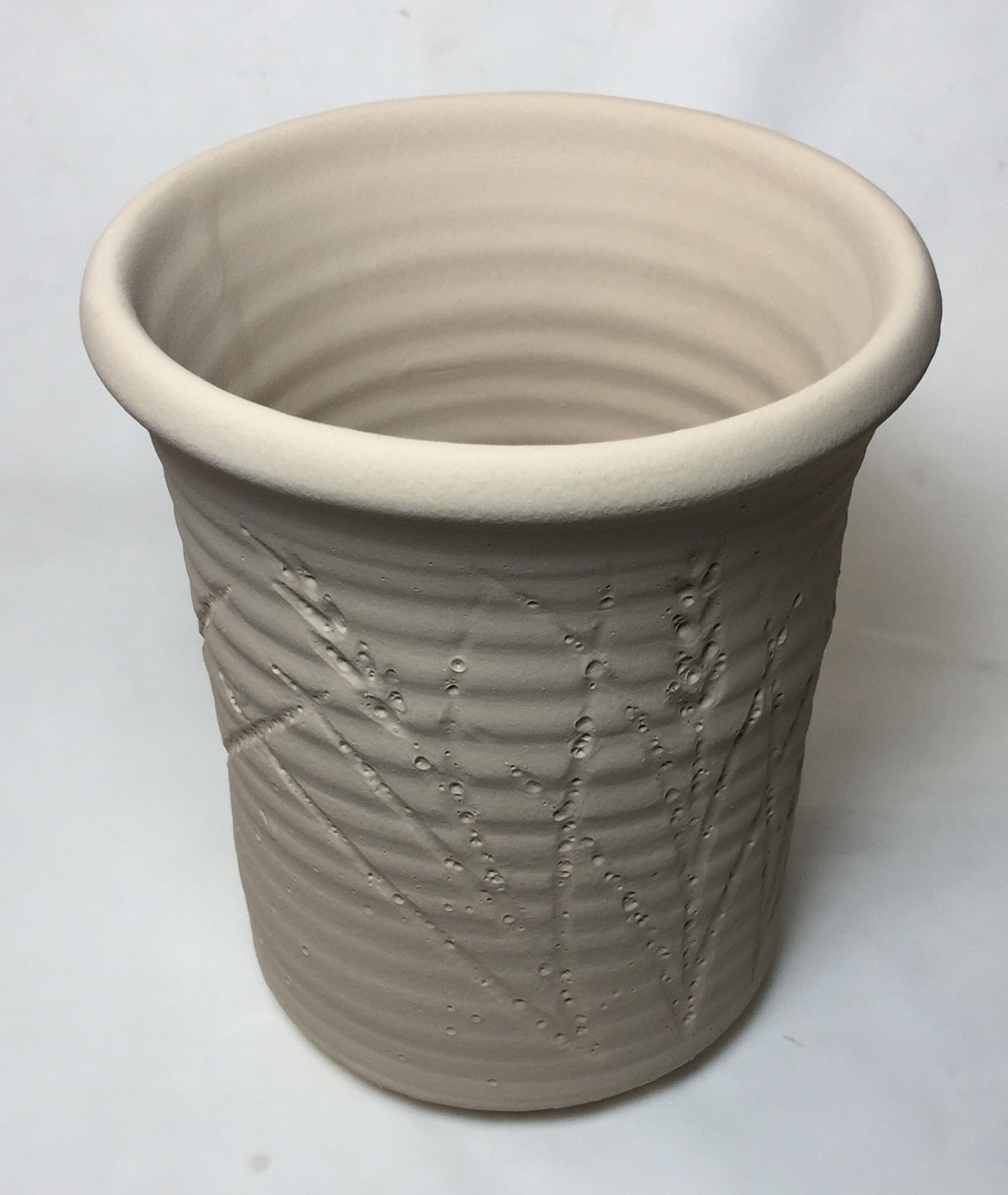 Monday 30th April 2018
This stoneware jar is made from a large particle size body with grog added. It was engobed on the inside and over the lip at the leather hard stage and bisque fired. Now it has been dip-glazed inside and out. Because the clay is so porous, lots of air must escape from inside the wall as the matrix soaks up water from the freshly applied glaze. But the air is being channeled into pathways and concentrated into surface irregularities created by the coarse particles in the matrix. At each of the escape sites a bubble appeared (then healed into a depression when it burst). But the engobe on the inside creates a homogeneous surface that distributes air escape uniformly, it does not have a single blister.
Pages that reference this post in the Digitalfire Reference Database:
---

This post is one of thousands found in the Digitalfire Reference Database. Most are part of a timeline maintained by Tony Hansen. You can search that timeline on the home page of digitalfire.com.