Ravenscrag Tenmoku vs. Alberta Slip Tenmoku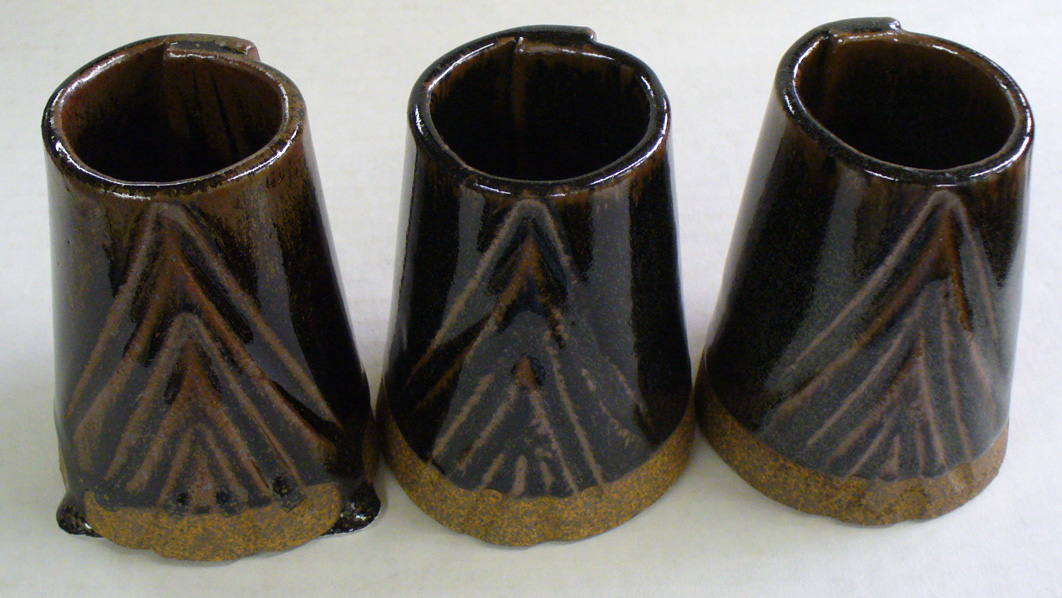 Tuesday 2nd August 2011
All of these are on a cone 10 reduction fired iron stoneware (Plainsman H443). Far left: G2894 Ravenscrag Tenmoku with 10% whiting and 10% iron oxide added. Center: Pure Alberta Slip plus 5% whiting and 1% iron oxide. Right: Pure Alberta Slip plus 5% whiting and and 2% iron. The Alberta Slip versions are less messy to use because so much less iron is needed (iron also causes the slurry to gel). The Ravenscrag version is running, it is too fluid. Likely 5% calcium carbonate would be enough (and maybe less iron).
Pages that reference this post in the Digitalfire Reference Library:
GA10-B - Alberta Slip Tenmoku Cone 10R, Ravenscrag Tenmoku vs. Alberta Slip Tenmoku on porcelain, Tenmoku
---

This post is one of thousands found in the Digitalfire Reference Database. Most are part of a timeline maintained by Tony Hansen. You can search that timeline on the home page of digitalfire.com.