A good example of the superiority of a frit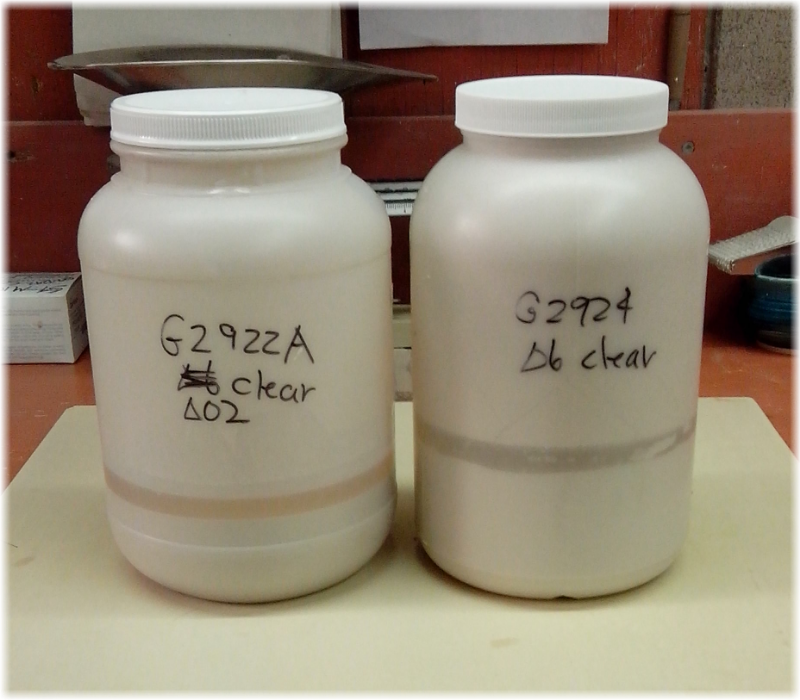 Thursday 19th December 2013
Both of these glazes were made as 1000 gram batches and then mixed with the necessary amount of water to produce a slurry of the correct consistency. The one on the left is a fritted glaze with 20% kaolin, the one on the right is a Gerstley Borate based raw glaze (30% GB + feldspar, silica, ball clay). The GB glaze required much more water and gelled shortly after (it also tends to dry slowly and crack during drying on the ware). The fritted glaze has very good slurry and application properties.
Pages that reference this post in the Digitalfire Reference Database:
Gerstley Borate, Glaze Crawling
---

This post is one of thousands found in the Digitalfire Reference Database. Most are part of a timeline maintained by Tony Hansen. You can search that timeline on the home page of digitalfire.com.