Measuring slip viscosity the easy way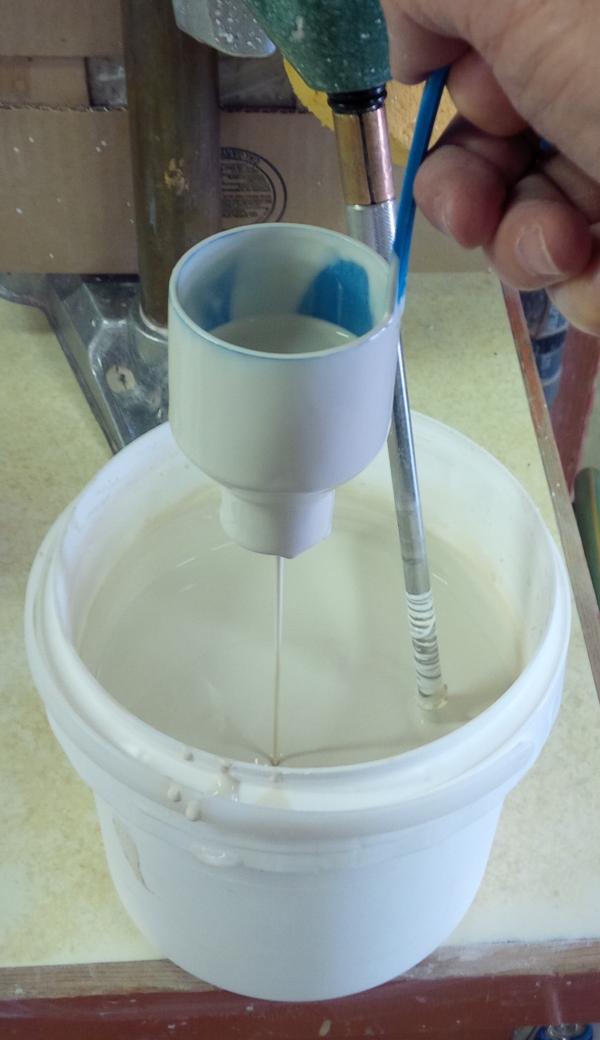 Tuesday 15th July 2014
A Ford Cup being using to measure the viscosity of a casting clip. These are available at paint supply stores. It drains water in 10 seconds. This casting slip has a specific gravity of 1.79 and we target a 40-second drain. Maintenance of viscosity and specific gravity are vital to an efficient process in slip casting.
Pages that reference this post in the Digitalfire Reference Database:
Low Budget Testing of the Raw and Fired Properties of a Glaze, Understanding the Deflocculation Process in Slip Casting, Viscosity, Casting, Slip Casting, Specific gravity, Rheology, Deflocculation
---

This post is one of thousands found in the Digitalfire Reference Database. Most are part of a timeline maintained by Tony Hansen. You can search that timeline on the home page of digitalfire.com.