Cross section is an important factor in avoiding cracks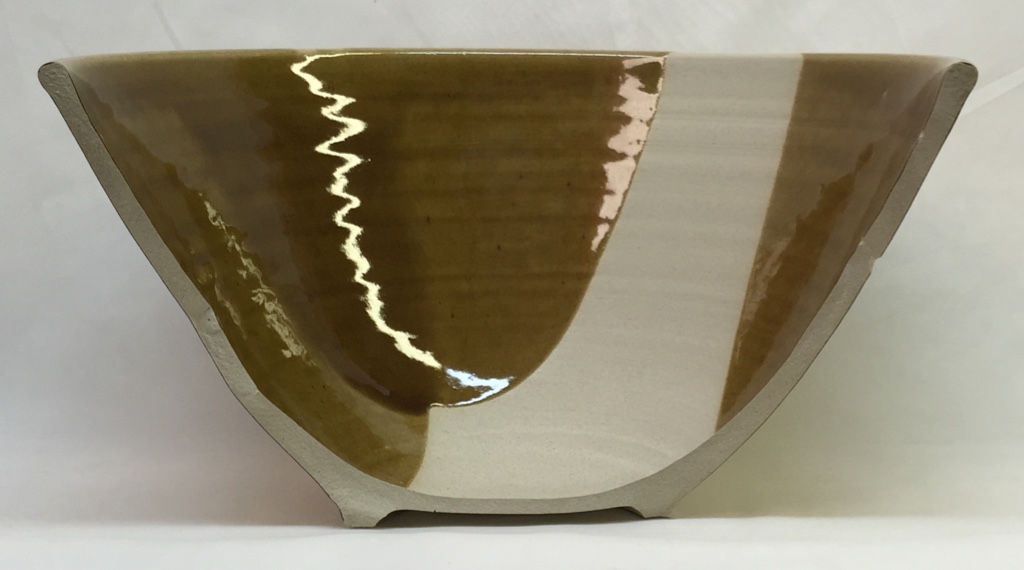 Monday 26th January 2015
The cross section of a bowl. For the best success in drying and firing, it is advantageous to have as even of a thickness as possible. But it is also important not to have sharp concave angles. It would have been possible to make the section outside the foot ring thinner by creating a more abrupt concave contour, but that contour, if too sharp, could offer a point of weakness where a crack could start.
Pages that reference this post in the Digitalfire Reference Database:
The Black Art of Drying Ceramics Without Cracks, Body Cracking and Dunting During Firing, Clay Cracking During Drying
---

This post is one of thousands found in the Digitalfire Reference Database. Most are part of a timeline maintained by Tony Hansen. You can search that timeline on the home page of digitalfire.com.