This much grog was with that much clay!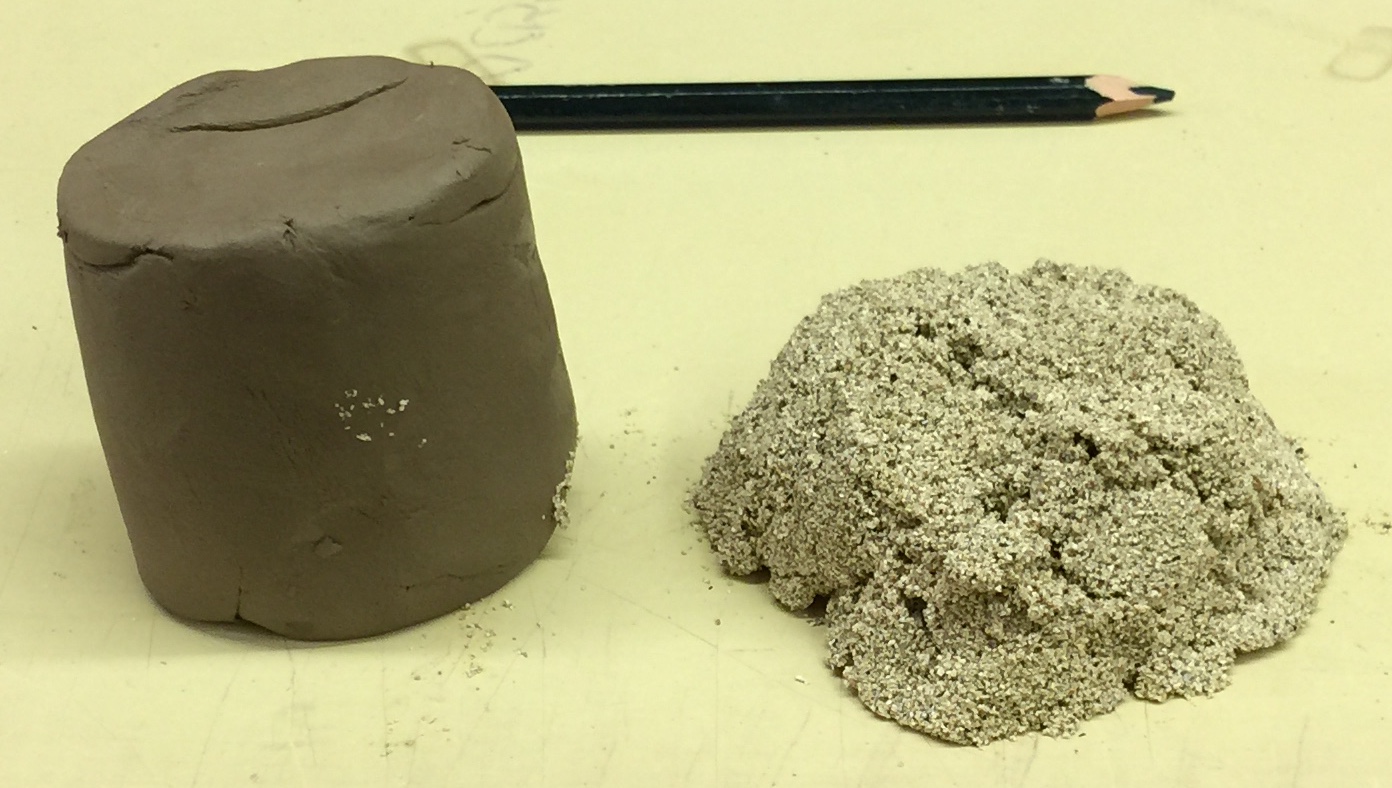 Thursday 28th July 2016
This is a sculpture body named Industrial Crank from Potclays in the UK. I dried some out, slurried and screened the grog out then dewatered the remaining clay to get this. There is almost 50% grog. Yet this body is known for amazing plasticity and toughness. How is that possible with this much grog? That base clay. It is extremely sticky and plastic. Yet it has only 6% drying shrinkage. The grog has a narrow range of sizes, from about 35 mesh to 70 mesh (a high percentage is of the coarsest size). Yet amazingly, the body does not feel coarse. Why? Again, it is this clay base. Each grog particle is nestled in a buffer that firmly holds it yet gives it freedom to move. I am working on a complete report and will share from my Insight-live.com account soon.
Pages that reference this post in the Digitalfire Reference Database:
Potclays, The Black Art of Drying Ceramics Without Cracks, Grog, Sculpture, Clay Cracking During Drying
---

This post is one of thousands found in the Digitalfire Reference Database. Most are part of a timeline maintained by Tony Hansen. You can search that timeline on the home page of digitalfire.com.