White majolica bases have very, very low melt fluidity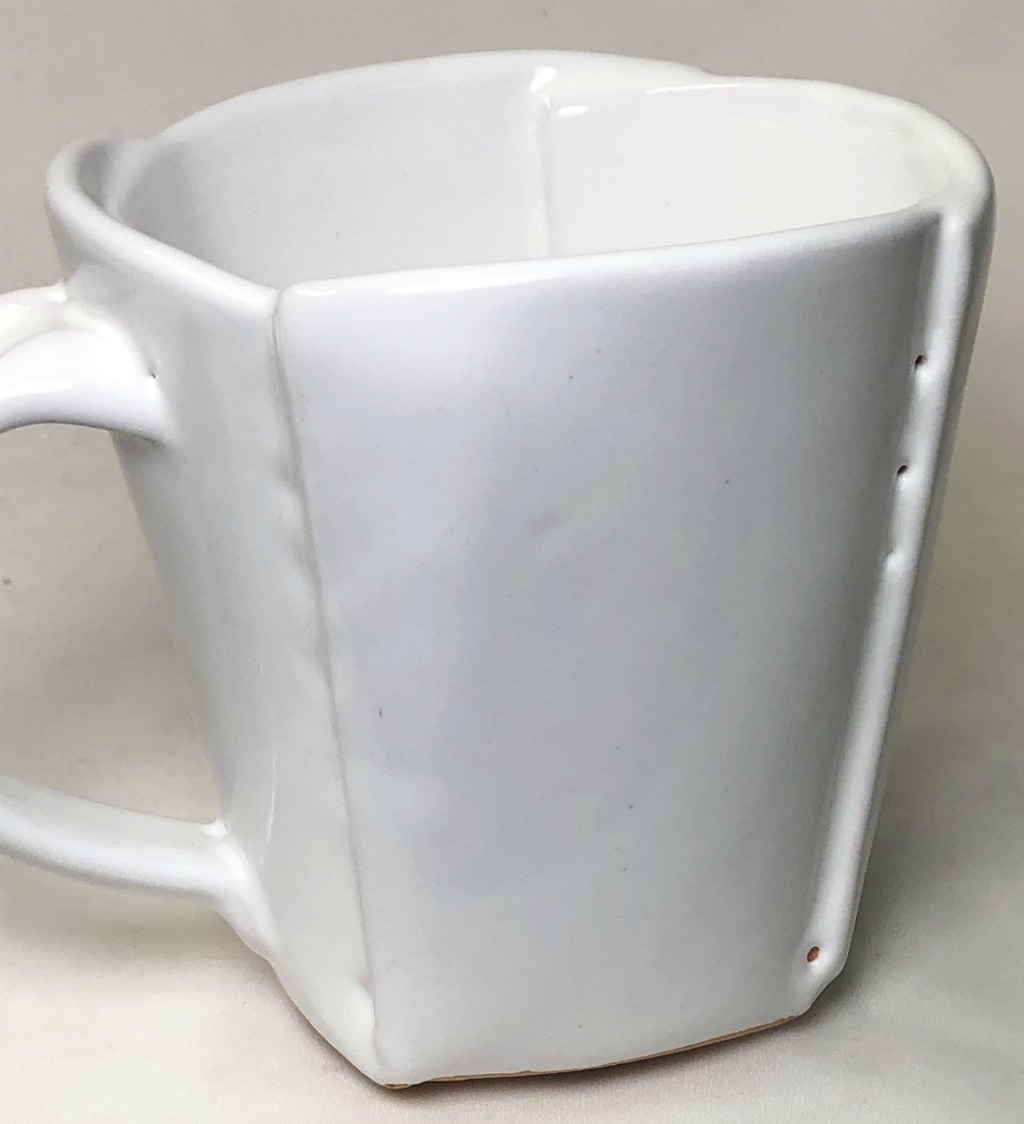 Wednesday 31st July 2019
This is Linda Arbuckle's base recipe (66% frit 3124, 23% feldspar, 13 kaolin/bentonite, 9 zircon, 4 tin oxide mixed to 1.62 specific gravity). It is fired at cone 05 creating a super gloss. This is applied very, very thickly (double the thickness of what a stoneware glaze would be). Yet notice how the air-vent holes did not heal during firing, these would have filled in easily had this been on stoneware or porcelain. For this reason, majolica glazes must be applied to ware not having any abrupt concave contours (this also happened on the handle-joins and where foot-meets-wall inside). Bisque must be clean to assure good adherence. Any glaze coverage issues must be repaired carefully before firing. This piece was bisque fired at cone 06, that is the reason for the air vent holes. Had it been bisque fired at cone 04 (higher than the glaze firing) these would not have occurred. However that would have extended the dip-time, this one was held under 10 seconds whereas a cone 04 bisque would have required 20 seconds.
Pages that reference this post in the Digitalfire Reference Database:
For even coverage white majolica glazes must be applied by dipping, Melt Fluidity, Majolica
---

This post is one of thousands found in the Digitalfire Reference Database. Most are part of a timeline maintained by Tony Hansen. You can search that timeline on the home page of digitalfire.com.