Mug made from a cone 6 black-burning stoneware body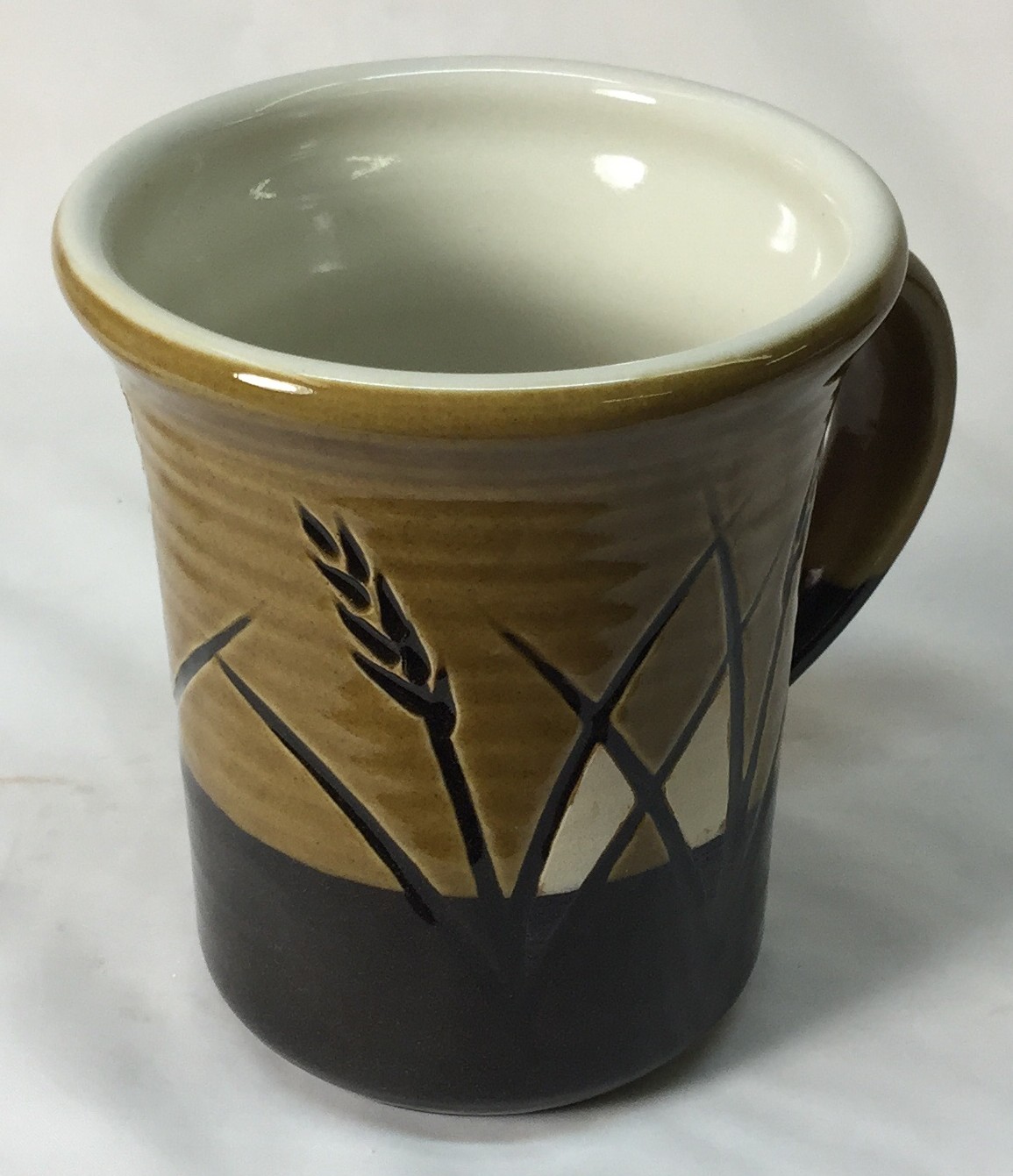 Saturday 12th August 2017
Black burning bodies are popular with many potters. They are normally manufactured by adding around 10% burnt or raw umber to an existing buff-burning cone 6 stoneware. Umbers are powerful colorants, they have high iron and also contain manganese (the latter being the primary source of the color). But these clays can be troublesome. First, good kiln venting is needed to avoid breathing the dangerous manganese metal vapors. Micro-bubble clouding/gloss-loss in the glazes and blistering/bloating of the bodies are common. But this mug fired perfectly. Why? The umber was added to a cone 10 stoneware instead (and it has fluxed the body to mature at cone 6). The mug has been white engobed on the inside and partway down the outside during leather hard stage. After bisque it was clear glazed on the inside giving a flawless surface (using G2926B) and dipped in GA6-A Alberta Slip base amber-clear. The GA6-A over the black clay produces a very deep, rich, almost black ultra-gloss surface.
Pages that reference this post in the Digitalfire Reference Database:
Burnt Umber, Raw Umber, L3954B - White Cone 6 Engobe for Plainsman M390, M340, How to Liner-Glaze a Mug, Can you make a black-burning stoneware using black iron oxide?, Manganese Inorganic Compounds Toxicology, Manganese in Clay Bodies
---

This post is one of thousands found in the Digitalfire Reference Database. Most are part of a timeline maintained by Tony Hansen. You can search that timeline on the home page of digitalfire.com.