A cure for long-time low and medium fire Gerstley Borate sufferers: Ulexite!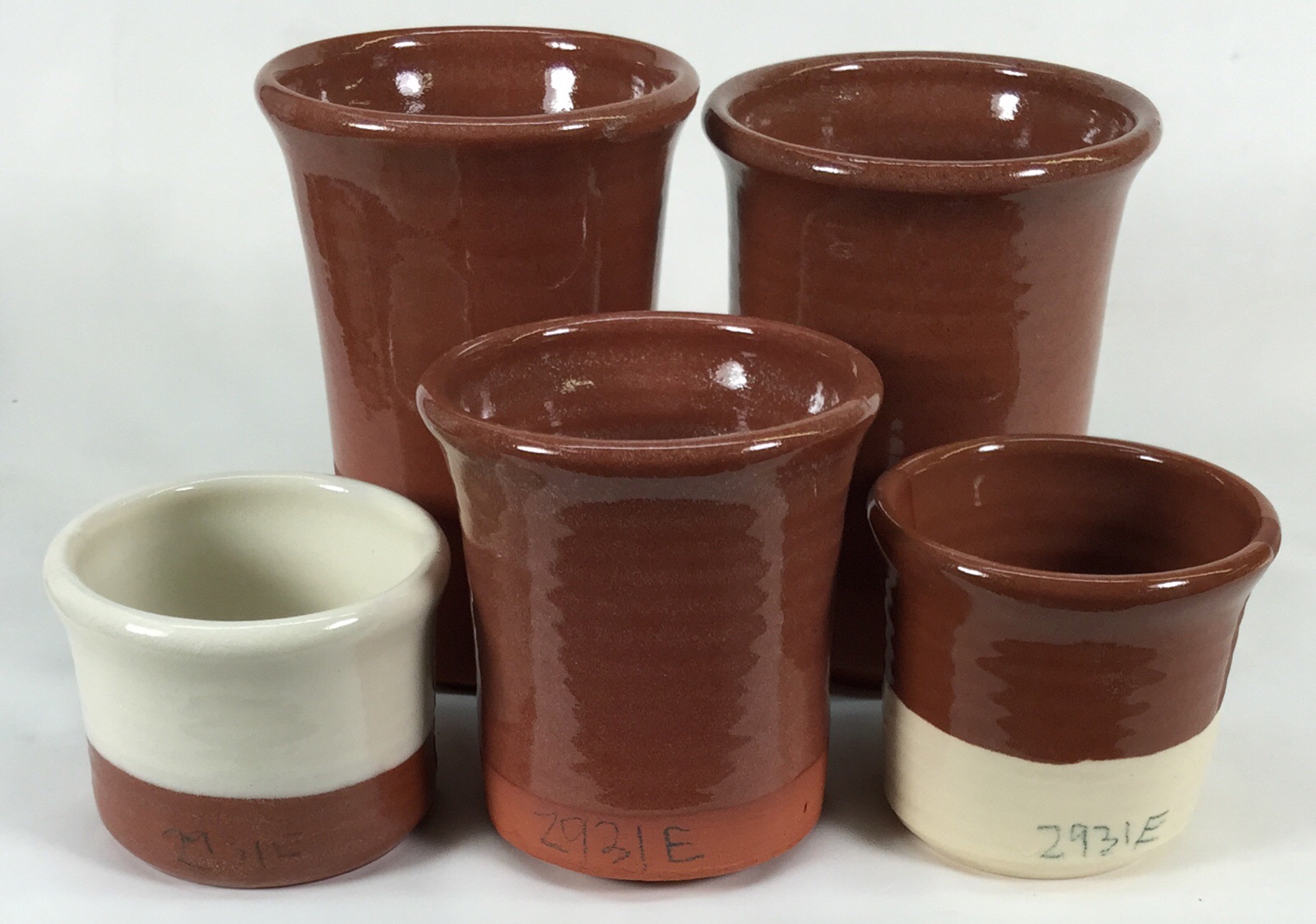 Wednesday 24th June 2015
These are various different terra cotta clays fired to cone 04 (also a low fire white-buff fritted stoneware) with a recipe I formulated to source the same chemistry as the popular Worthington clear, but sourcing the B2O3 from Ulexite and a frit instead of Gerstley Borate (G2931B). All pieces are fired with a soak-soak-slow cool firing. Fit is good on all except a fritted terra cotta stoneware where it is shivering slightly (all were boil:ice tested). This outlines work I am doing to create an alternative recipe for the popular 50:30:20 GB:EPK:Silica recipe (Worthington clear) that uses Ulexite instead of Gerstley Borate (the later is notorious for turning glaze slurries into jelly!).
Pages that reference this post in the Digitalfire Reference Database:
Ulexite, Gerstley Borate, Help for Long-time Gerstley Borate Sufferers!
---

This post is one of thousands found in the Digitalfire Reference Database. Most are part of a timeline maintained by Tony Hansen. You can search that timeline on the home page of digitalfire.com.