Crazing after a year of use. What is the problem?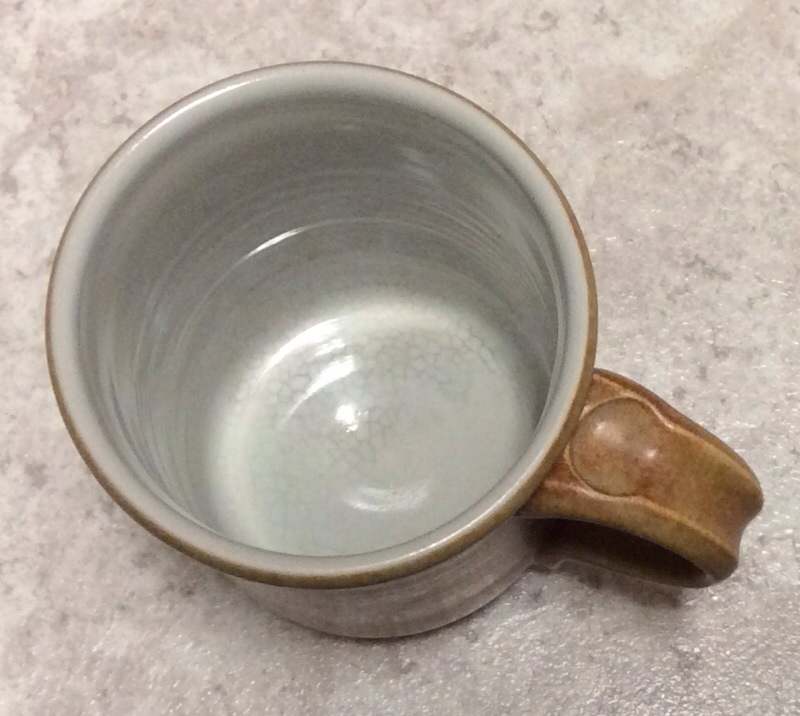 Tuesday 25th February 2014
A cone 10R grey stoneware mug that has begun to craze on the inside. The greyer coloration around the craze lines indicates that water is soaking into the slightly porous body. This mug has lost the ring it had when it was new (it is only about a year old). It could be refired to be as good as new but would soon return to this condition. The only real solution is to reformulate this glaze to reduce its thermal expansion.
Pages that reference this post in the Digitalfire Reference Library:
Co-efficient of Thermal Expansion, Lesson 3 - Dealing With Crazing, Crazing, Glaze Crazing
---

This post is one of thousands found in the Digitalfire Reference Database. Most are part of a timeline maintained by Tony Hansen. You can search that timeline on the home page of digitalfire.com.