Use a low silica porcelain to craze test your glazes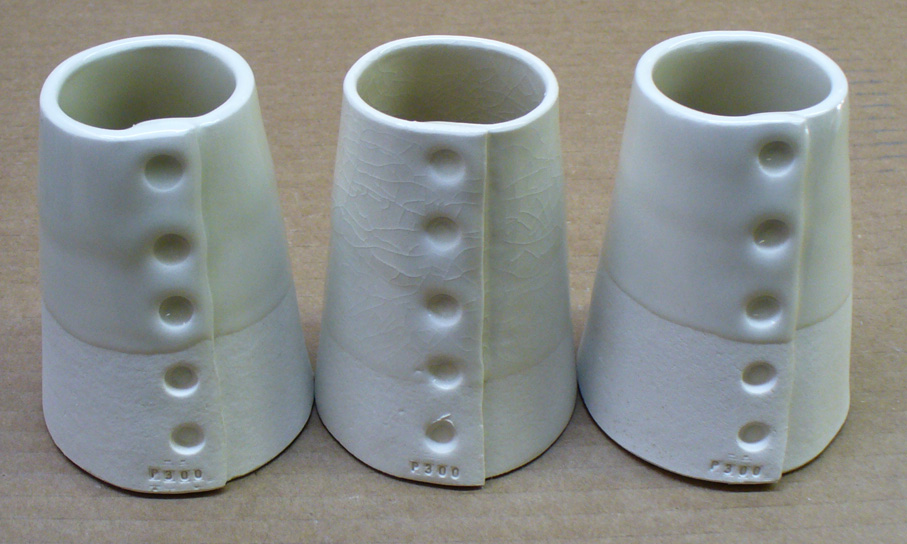 Friday 7th February 2014
Cone 6 transparent glaze testing to fit Plainsman M370: Left and right: Perkins Studio Clear. The far left one is a very thick application. Center: Kittens Clear. The porcelain for all is Plainsman P300. Why? Because P300 is much more likely to craze the glaze because it has a lower silica content (about 17% and only kaolin whereas M370 has 24% silica plus the free quartz that comes with the 20% ball clay it also contains). If a thick layer works on P300 it is a shoe-in to fit M370. If it also passes the oven:icewater test.
Pages that reference this post in the Digitalfire Reference Library:
Crazing, Find and Improve a Cone 6 Clear Ceramic Glaze, Glaze Crazing
---

This post is one of thousands found in the Digitalfire Reference Database. Most are part of a timeline maintained by Tony Hansen. You can search that timeline on the home page of digitalfire.com.