Can a cone 03 porcelain be better than a cone 10R one? Yes!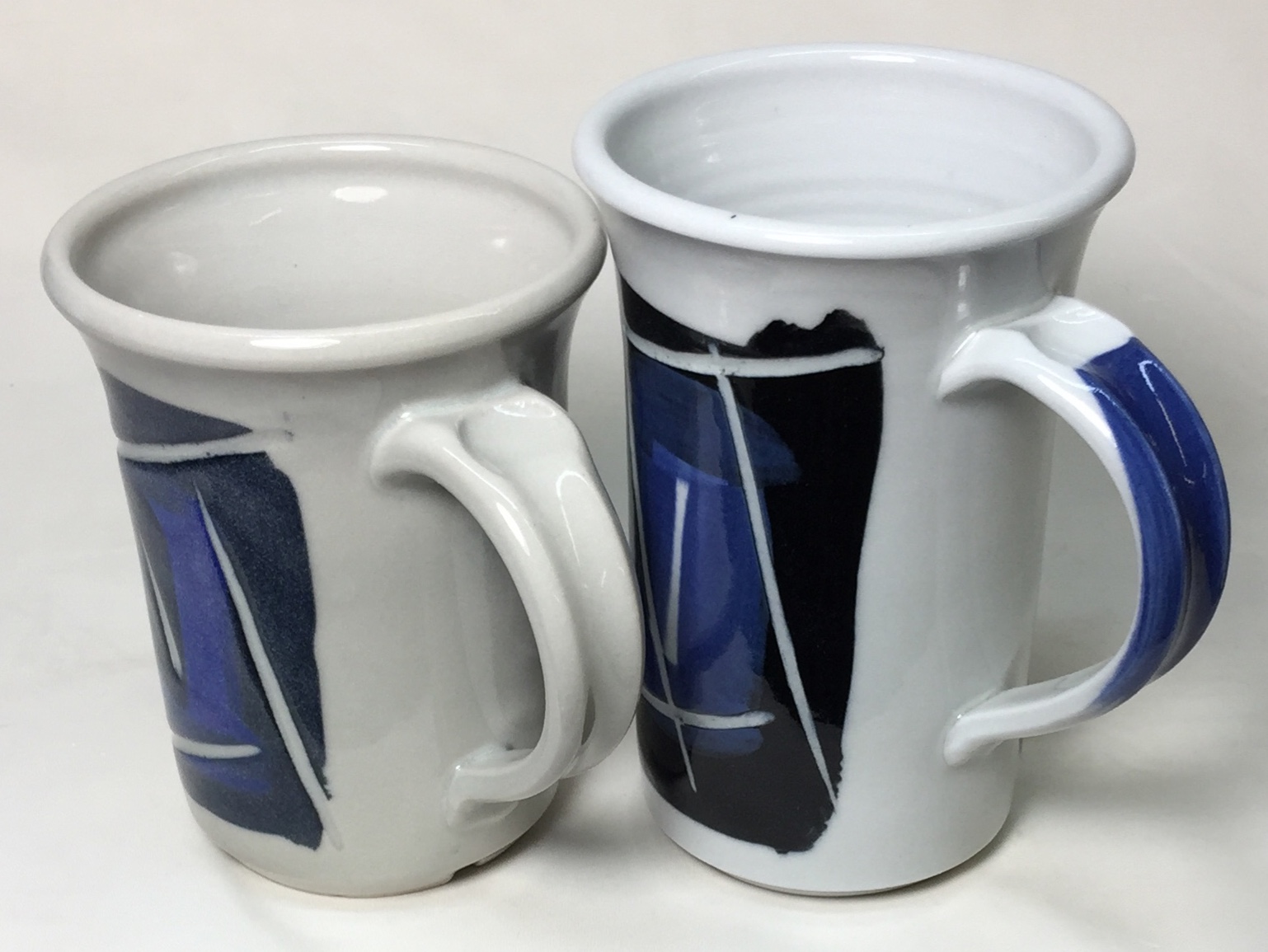 Thursday 27th October 2016
Want to make this incredible porcelain and glaze yourself? Read on. The mug on the left is a cone 10R (2350F/1290C) porcelain (#6 Tile kaolin and Nepheline Syenite) with G1947U clear glaze. The other is a fritted cone 03 (1950F or 1065C) porcelain (NZ Kaolin, Ferro Frit 3110) with G2931K clear glaze. We call the body/glaze/firing system "Zero3" (google it or use the links here). The Zero3 porcelain is blue-white instead of grey, the glaze is crystal clear, underglaze colors are so much more vibrant. The Zero3 mug was fired in 3 hours (cold-to-cold). It also withstands thermal shock better, it is as strong or stronger and much more translucent. How is this possible? The magic of the frit, it melts so much better than nepheline. The recipes and method are linked here. It is the most expensive body you will ever make. But from it you will create the highest quality ware you have ever made using the most plastic body you have ever thrown! Follow the instructions carefully.
Pages that reference this post in the Digitalfire Reference Database:
L3924C - Zero3 Porcelain Experimental, G1947U - Cone 10 Glossy Transparent Base Glaze, G2931K - Low Fire Fritted Zero3 Transparent Glaze, Plainsman Zero3 Porcelain, clear glaze and firing schedule, Fritware at Wikipedia, Vitrification, Zero3
---

This post is one of thousands found in the Digitalfire Reference Database. Most are part of a timeline maintained by Tony Hansen. You can search that timeline on the home page of digitalfire.com.