Over deflocculated vs. under deflocculated ceramic slurry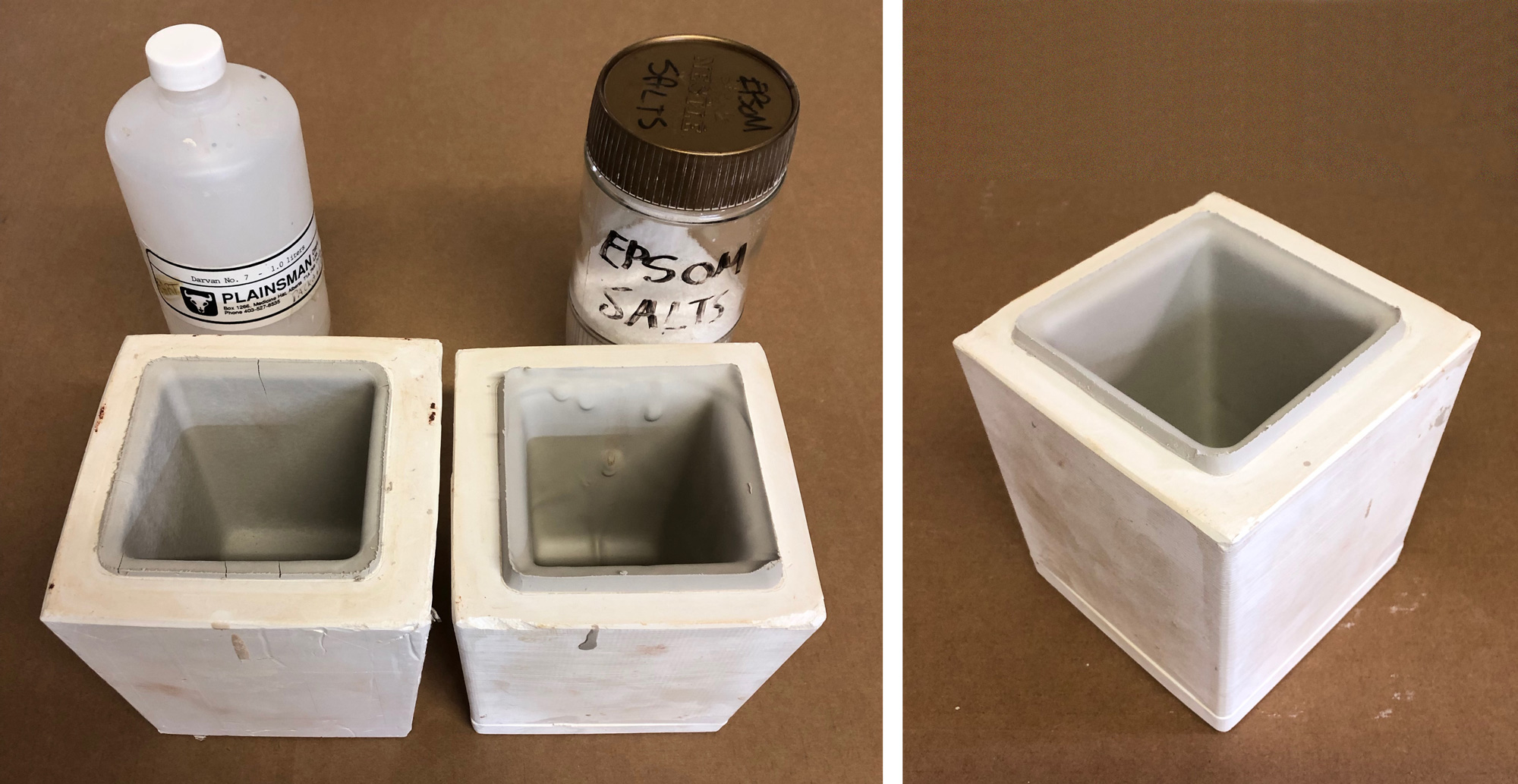 Thursday 19th September 2019
The slip on the right has way too much Darvan deflocculant. Because the new recipe substitutes a large-particle kaolin for the original fine-particled material, it only requires about half the amount of Darvan. Underestimating that fact, I put in three-quarters of the amount. The over-deflocculated slurry cast too thin, is not releasing from the mold (therefore cracking) and the surface is dusty and grainy even though the clay is still very damp. On my second attempt I under-supplied the Darvan. That slurry gelled, did not drain well at all and it cast too thick. On the third attempt I hit the jackpot! Not only does it have 1.8 specific gravity, but the slurry flowed really well, cast quickly, drained perfectly and the piece released from the mold in five minutes. A good casting slip is a combination of a good recipe and the correct level of deflocculation.
Pages that reference this post in the Digitalfire Reference Library:
Slip Casting, Deflocculation, Casting Slip is Not Working
---

This post is one of thousands found in the Digitalfire Reference Database. Most are part of a timeline maintained by Tony Hansen. You can search that timeline on the home page of digitalfire.com.