A refined-material cone 10R dolomite matte (left) vs. one made using Ravenscrag Slip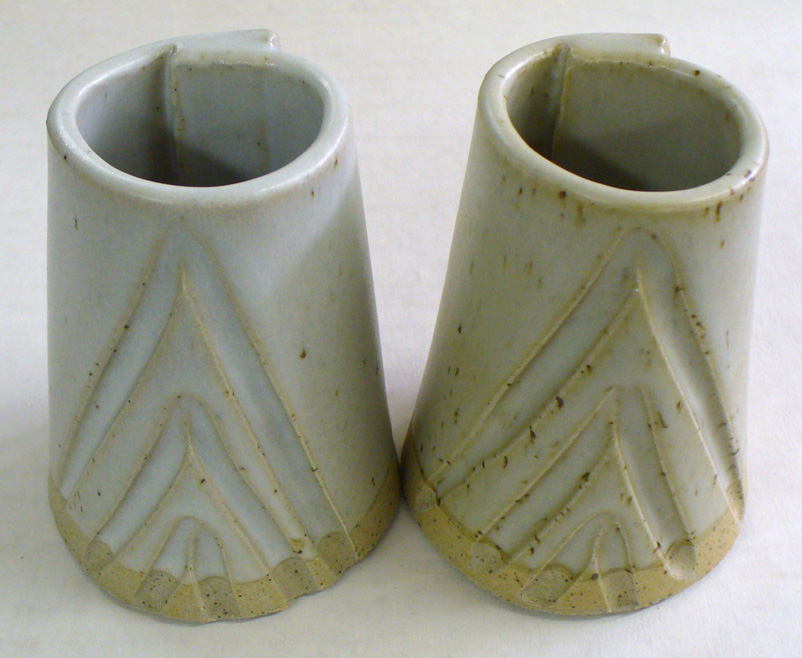 Tuesday 2nd August 2011
GR10-J Ravenscrag silky matte (right) and G2571A matte (left) on a buff stoneware at cone 10R. Surfaces feel identical, the slightly darker color is due to iron content in the Ravenscrag. The former was formulated to mimic the latter using as much Ravenscrag Slip as possible yet still maintain the same chemistry.
Pages that reference this post in the Digitalfire Reference Database:
GR10-J - Ravenscrag Cone 10R Dolomite Matte, G2571A - Cone 10 Silky Dolomite Matte Base Glaze, G1947U/G2571A Cone 10/10R Base Matte/Glossy Glazes, Matte Glaze
---

This post is one of thousands found in the Digitalfire Reference Database. Most are part of a timeline maintained by Tony Hansen. You can search that timeline on the home page of digitalfire.com.