Is your underglaze forming a bond with the body?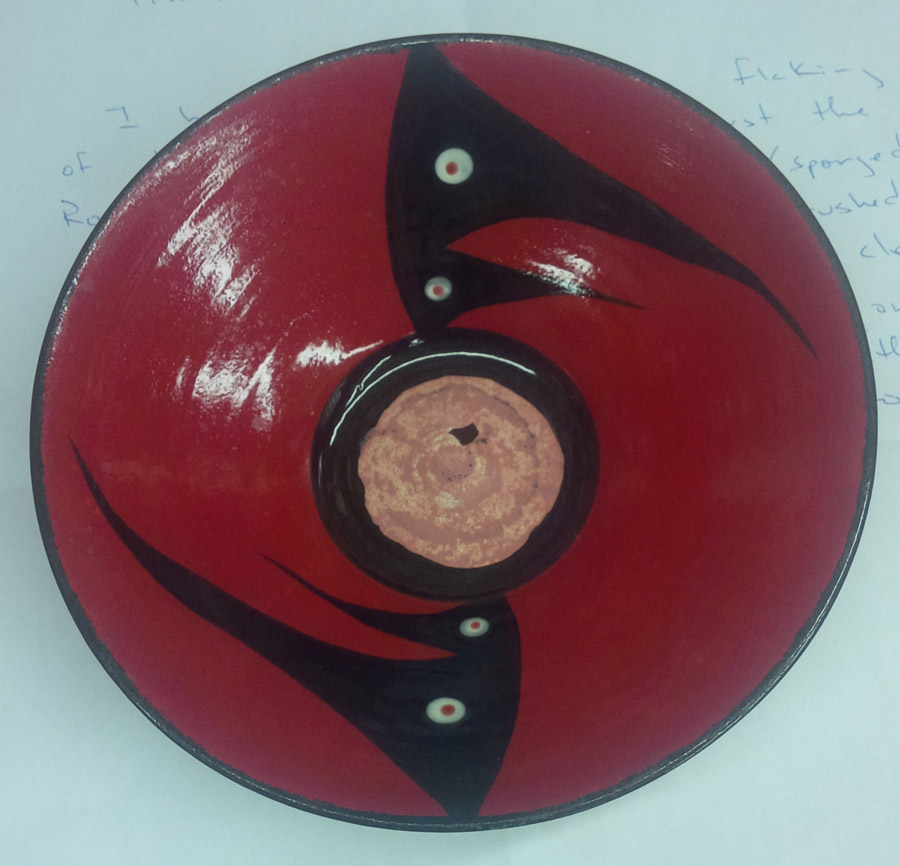 Friday 9th May 2014
The red underglaze on this low-fired bowl is not properly fluxed (melted), it does not adhere to the body (this is a commerial product). The bottom-most contour of this bowl is convex and the transparent overglaze, which is under some compression, has popped right off! This is a serious hazard on the inside of functional ware. Each stain has it own melting temperature, and the underglaze formulation using that stain must employ a mix that supplies sufficient fluxes. So test your underglazes (by firing without an overglaze), even if they are a commercial product.
Pages that reference this post in the Digitalfire Reference Database:
---

This post is one of thousands found in the Digitalfire Reference Database. Most are part of a timeline maintained by Tony Hansen. You can search that timeline on the home page of digitalfire.com.