Cast to only 1mm wall thickness? NZ Kaolin+VeeGum can.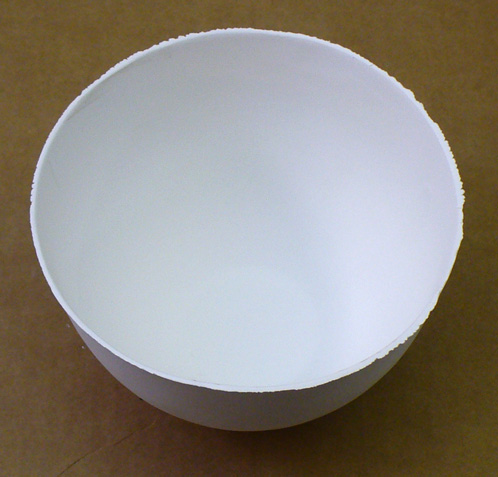 Wednesday 5th February 2014
This cast bowl (just out of the mold and dried) is 130mm in diameter and 85mm deep and yet the walls are only 1mm thick and it only weighs 89 gm! The slip was in the mold for only 1 minute. What slip? A New Zealand Halloysite based cone 6 translucent porcelain. This NZ material is fabulous for casting slips (it needs a little extra plasticizer also to give the body the strength to pull away from the mold surface as it shrinks).
Pages that reference this post in the Digitalfire Reference Database:
New Zealand Halloysite, Formulating a Porcelain, Casting, Slip Casting, Deflocculation
---

This post is one of thousands found in the Digitalfire Reference Database. Most are part of a timeline maintained by Tony Hansen. You can search that timeline on the home page of digitalfire.com.