A true matte is still matte when you over fire it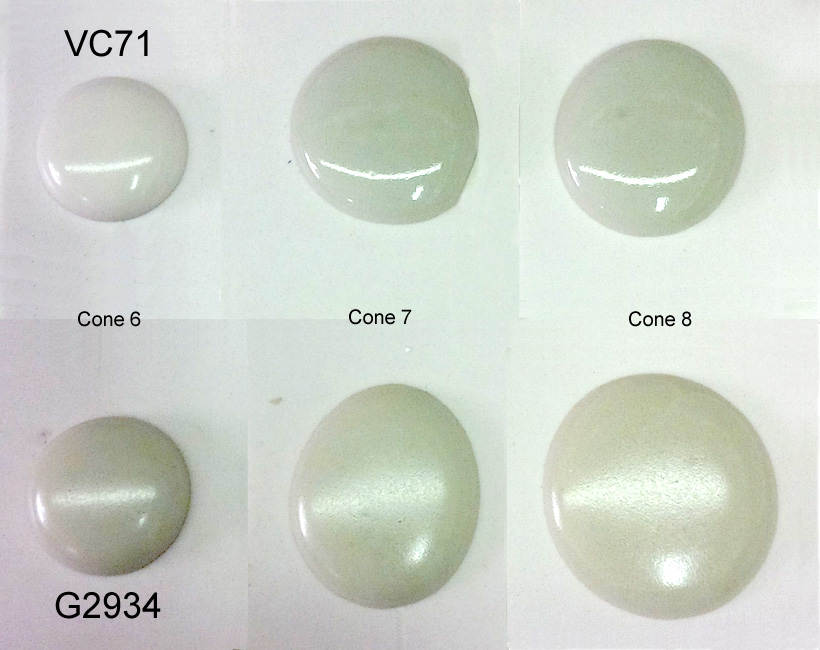 Monday 3rd November 2014
The top glaze is VC71, a popular matte cone 6 glaze used by potters. Bottom is G2934 matte, a public domain recipe produced by Plainsman Clays. The latter is a high-MgO matte, it melts well and does not cutlery mark or stain easily. As evidence that it is a true matte, notice that it is still matte when fired to cone 7 or 8. VC71, while having a similar pleasant silky matte surface at cone 6, converts to a glossy if fired higher. This suggests that the cone 6 matteness is due to incomplete melting. For the same reason, it is whiter in color (as soon as it begins to melt and have depth the color darkens).
Pages that reference this post in the Digitalfire Reference Database:
G2934 - Matte Glaze Base for Cone 6, Matte Glaze, Cutlery Marking, Over firing
---

This post is one of thousands found in the Digitalfire Reference Database. Most are part of a timeline maintained by Tony Hansen. You can search that timeline on the home page of digitalfire.com.