The difference: Firing schedule!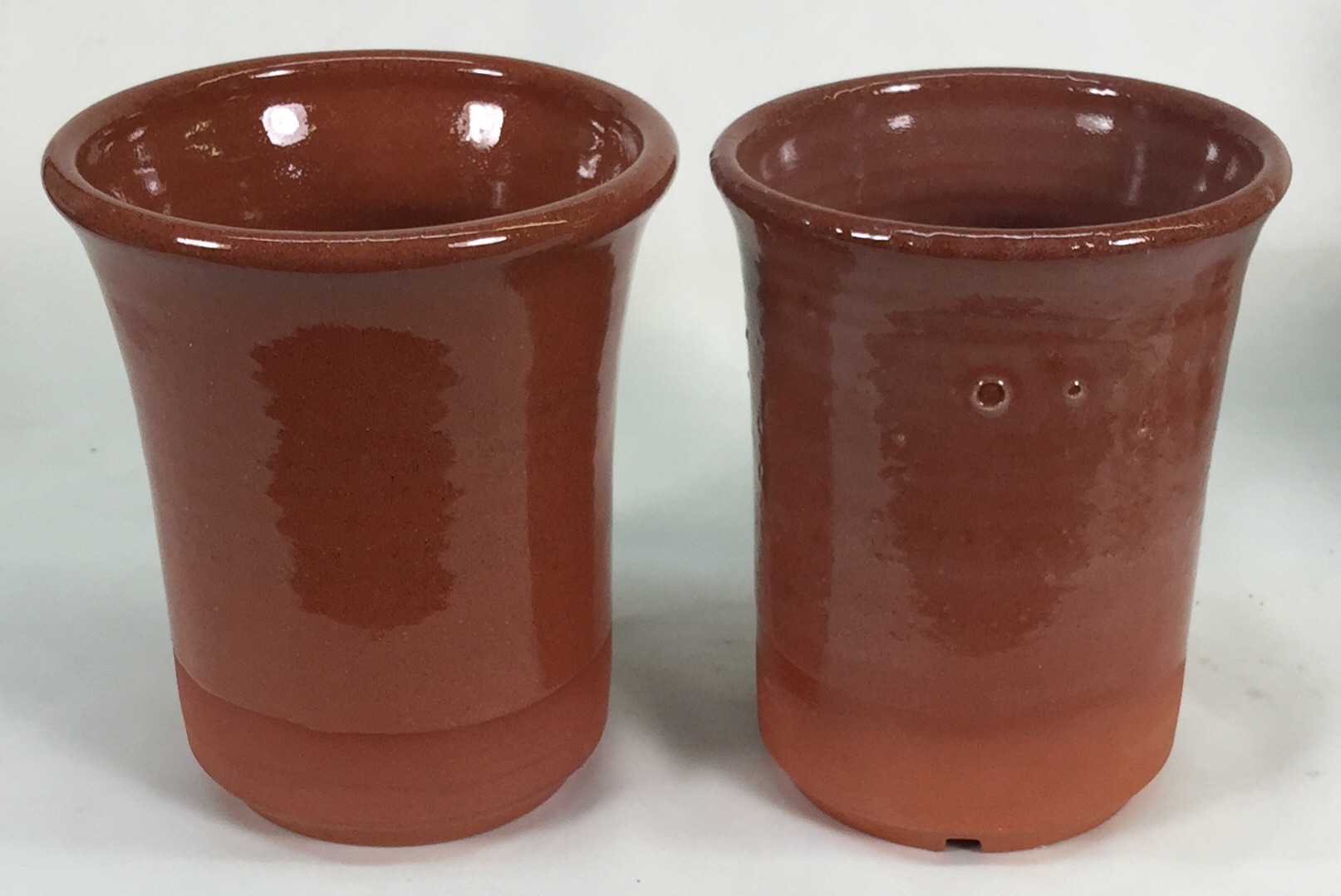 Friday 4th September 2015
These are the same glaze, same thickness, Ulexite-based G2931B glaze, fired to cone 03 on a terra cotta body. The one on the right was fired from 1850F to 1950F at 100F/hr, then soaked 15 minutes and shut off. The problem is surface tension. Like soapy water, when this glaze reaches cone 03 the melt is quite fluid. Since there is decomposition happening within the body, gases being generated vent out through surface pores and blow bubbles. I could soak at cone 03 as long as I wanted and the bubbles would just sit there. The one on the left was fired to 100F below cone 03, soaked half an hour (to clear micro-bubble clouds), then at 108F/hr to cone 03 and soaked 30 minutes, then control-cooled at 108F/hr to 1500F. During this cool, at some point well below cone 03, the increasing viscosity of the melt becomes sufficient to overcome the surface tension and break the bubbles. If that point is not traversed too quickly, the glaze has a chance to smooth out (using whatever remaining fluidity the melt has). Ideally I should identify exactly where that is and soak there for a while.
Pages that reference this post in the Digitalfire Reference Library:
Firing Schedule, Blisters, Surface Tension, Melt Fluidity, Low Fire Drop-and-Hold
---

This post is one of thousands found in the Digitalfire Reference Database. Most are part of a timeline maintained by Tony Hansen. You can search that timeline on the home page of digitalfire.com.