A soda feldspar cone 4-7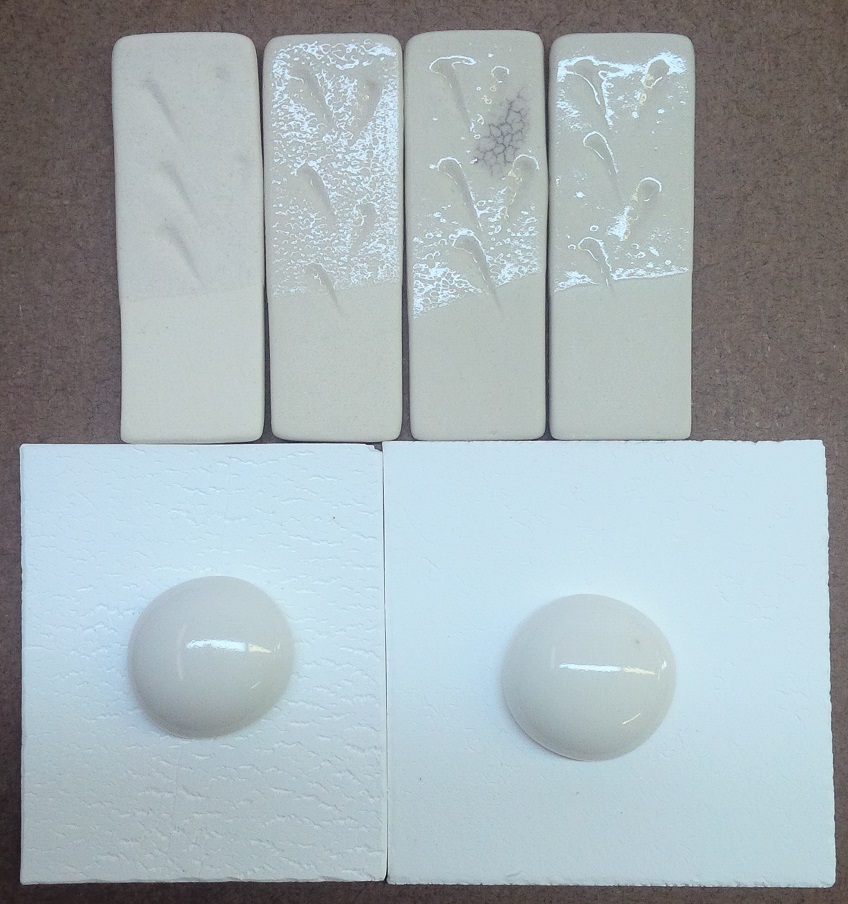 Friday 19th September 2014
Pure soda feldspar (Minspar 200) fired like-a-glaze at cone 4, 5, 6 and 7 on porcelainous stoneware samples. The bottom samples are balls that have melted down at cone 7 and 8. Notice there is no melting at all at cone 4. Also, serious crazing is highlighted on the cone 6 sample (it is also happening at cone 5 and 7). Feldspars have high KNaO, that means they have high thermal expansions. That is why high-feldspar glazes often craze.
Pages that reference this post in the Digitalfire Reference Database:
---

This post is one of thousands found in the Digitalfire Reference Database. Most are part of a timeline maintained by Tony Hansen. You can search that timeline on the home page of digitalfire.com.