At 1550F Gerstley Borate suddenly shrinks! The melt fluidity ball tells us.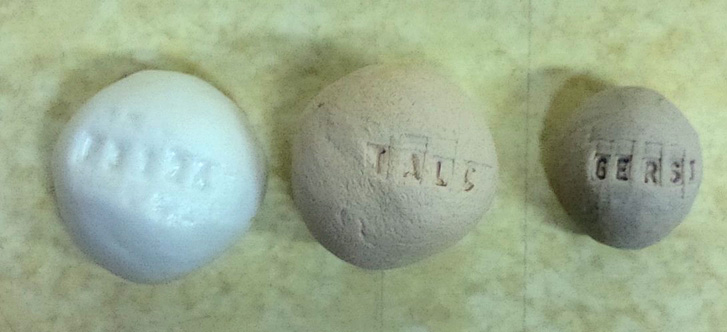 Sunday 10th August 2014
These GBMF test balls were fired at 1550F and were the same size to start. The Gerstley Borate has suddenly shrunk dramatically in the last 40 degrees (and will melt down flat within the next 50). The talc is still refractory, the Ferro Frit 3124 slowly softens across a wide temperature range. The frit and Gerstley Borate are always fluxes, the talc is a flux under certain circumstances.
Pages that reference this post in the Digitalfire Reference Library:
Gerstley Borate, Gillespie Borate, GBMF Glaze Melt Fluidity - Ball Test, Frit, Flux
---

This post is one of thousands found in the Digitalfire Reference Database. Most are part of a timeline maintained by Tony Hansen. You can search that timeline on the home page of digitalfire.com.