Why is the glaze crawling on these tiles?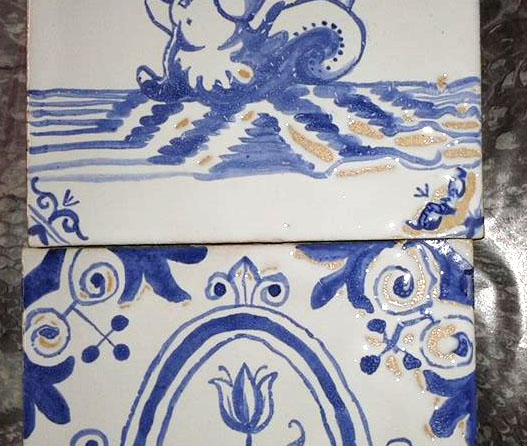 Friday 16th January 2015
An example of crawling in a zircon opacified glaze on a tile. The immediate source of the problem is likely at the decoration stage. The water from the blue overglaze is rewetting the white under glaze, expanding and reshrinking it. This compromises the white glaze's bond with the body, resulting in cracking and lifting of the edges of the cracks. A number of things can be done to improve the situation: Adding a binder to the white glaze, reducing the clay content or using less plastic clays in its recipe, reducing the water content of the overglaze, heating the tiles before glazing and/or decorating so they dry faster and reducing the surface tension of the glaze melt.
Pages that reference this post in the Digitalfire Reference Database:
---

This post is one of thousands found in the Digitalfire Reference Database. Most are part of a timeline maintained by Tony Hansen. You can search that timeline on the home page of digitalfire.com.