Pure RedArt on the right, this one on the left
Plastic stage. This appears to be very high in RedArt with added bentonite. It dries slowly, makes a lot of slip, these support this theory.
This body compared to Redstone
Fired Redart, Tuckers, M2 bars cone 02, 04
Top to bottom: L4170 Redart casting body L4183 Tuckers terra cotta L4184 M2 throwing body
L4183, L4184 with G2931K glaze - Cone 03
Slow cool Flawless surface. Both survived 325F to icewater test. L4184 is Plainsman L215 modified (no talc).
Majolica plate Lindsay Montgomery - Tucker PHB
Linda Arbuckle glaze. Spectrum majolica overglaze.
Arbuckle glaze on broken plate - Lindsay Montgomery
Tucker PHB with Linda Arbuckle base white glaze
By Lindsay Montgomery Bisque 04, glaze 05. Overglaze colors are Spectrum Majolica.
L4183 vs L4184 fired bars
The cone four bar, not shown here, had turned brown and was very vitreous.
L1483 with G3879 fired cone03,04
04 is milky. Some blisters. 03 is stunning, no crazing even after months.
G1916M, G2931K-fired at cone 04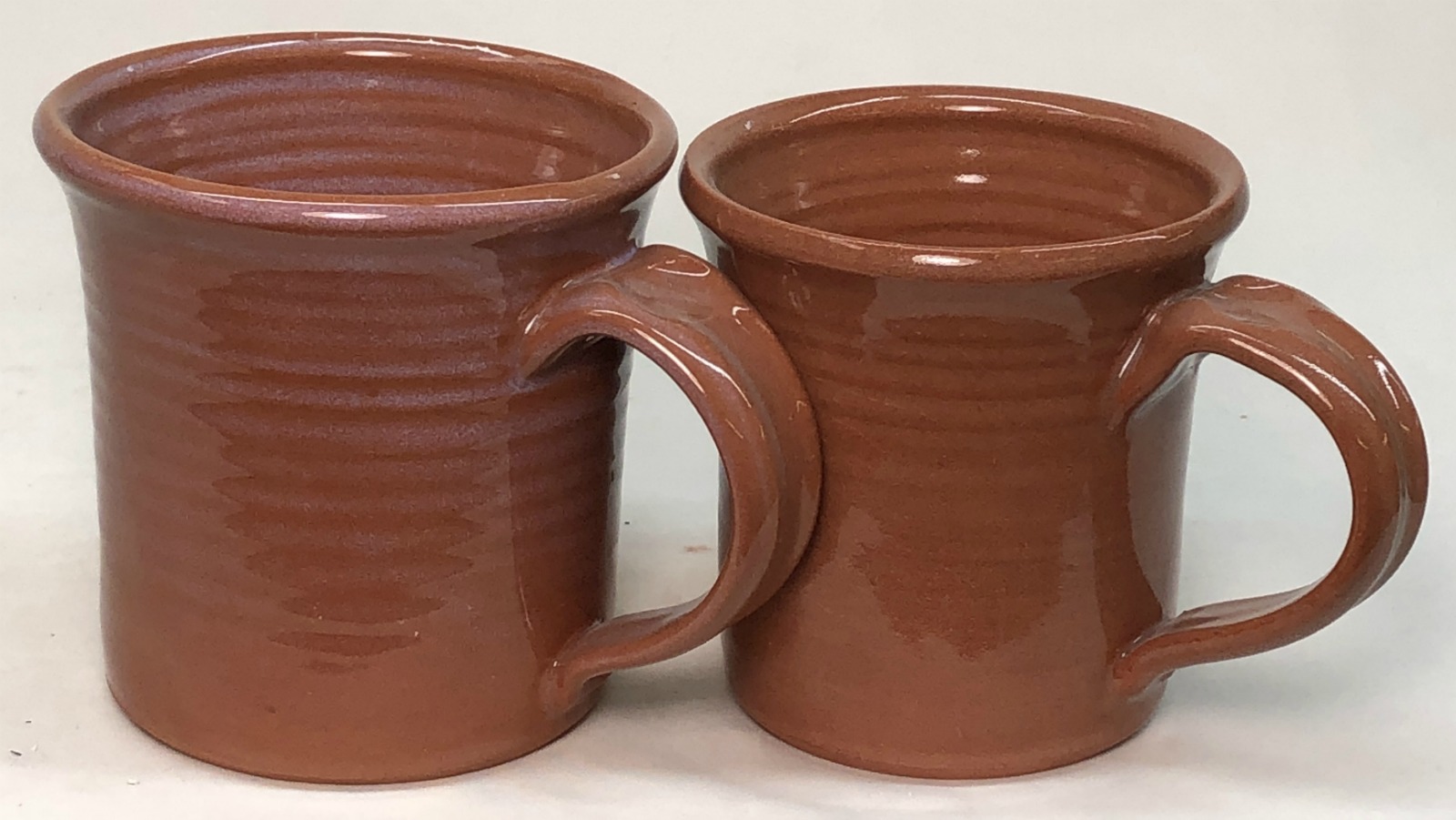 Although G1916M has some boron blue, the surface is perfectly glossy. There is no crazing after several months. The G2931K has micro dimples on the surface and is beginning to craze after several months, it needs a higher temperature.
L4183 with Spectrum maiolica
After a year the glaze still fit perfectly, no crazing.
L4183 at cone 3